Uncategorized
Movie History – Greatest Movie Hoaxes, Gimmicks and Stunts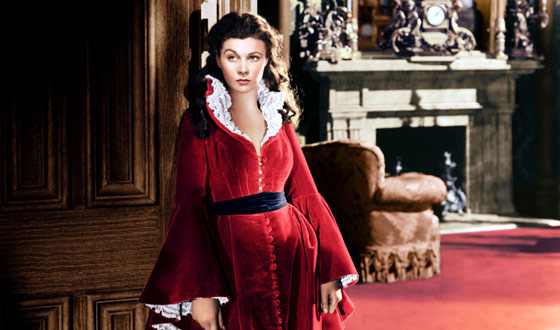 If you think The Dark Knight's "Why So Serious" campaign or Joaquin Phoenix's outlandish behavior on the Late Show with David Letterman are something new, you're sadly mistaken. Stirring up controversy and publicizing the sensational have long proven surefire ways of generating ticket sales at the box office. This first of two parts looks at the history of gimmickry up until 1960. With movies, sex, as always, sells.
The Broken Oath (1910): The Publicity Hoax
Independent Motion Picture Company founder Carl Laemmle stole Biograph Studio's then-anonymous Florence Lawrence by promising her marquee recognition. (Up till then she was simply "The Biograph Girl".) He also generated massive publicity by fueling a false story about how Lawrence had been killed in a NYC streetcar accident. Once enough sympathy had been raised, Laemmle admitted it was a "cowardly… silly lie" via an ad in Moving Picture World. Shortly thereafter at the premiere of The Broken Oath (1910), Lawrence made an appearance with leading man King Baggot at a St. Louis train station. These events mark the first major movie industry publicity stunt to receive widespread press.
Child Bride (1938): Teenage Nudity
Legendary producer/promoter Kroger Babb took his pic Child Bride on the road and made the most of its sexploitation content with taglines like "A throbbing drama of shackled youth!" and "Where Lust was called Just." Banned in many locations because of its underage nudity, the "educational" aspect of the plot about the dangers of underage marriage was designed to circumvent Production Code restrictions. The movie claimed to have a positive goal, too: "If our story will help to abolish Child Marriage — it will have served its purpose."
Gone With the Wind (1939): The Original Star Search
American Idol circa 1939? Pretty much. A three-year nationwide star search for the actress to play Scarlett O'Hara in Gone With the Wind
was orchestrated by Hollywood huckster Russell Birdwell. Open auditions
and interviews were held around the country, culminating with the
casting of little-known British actress Vivien Leigh. In total, over
1,400 actors tried out for the part. A second publicity stunt came with
a merchandising tie-in to Scarlett's wedding dress, displayed in major
department store windows.
The Outlaw (1943): Skywriting Breasts
Millionaire Howard Hughes' pet project The Outlaw
(1943) scandalized with salacious marketing focused on its star's
breasts: "What are the two great reasons for Jane Russell's rise to
stardom?", the marketing coyly asked. Pin-up shots of big-busted
Russell rolling around in the hay had the desired effect at the box
office too (especially among WWII GIs). One of the movie's most vulgar
stunts, again orchestrated by Birdwell, was to have skywriting planes
fly over San Francisco where they spelled the film's title followed by
two giant circles — each dotted in the center.
Mom and Dad (1945): Sex (Hygiene) Appeal
Kroger Babb's low-budget Mom and Dad
(1945) rates as one of the most successful sexploitation flicks of all
time. Besides being socially significant as a sex-hygiene pic about the
dangers of venereal disease and premarital sex, it also ended up the
third highest grossing movie of the 1940s (easily recouping its $62,000
in expenses). About 300 prints road-showed for more than two decades.
Screenings were divided by gender and hosted by a lecturer named Elliot
Forbes — an "eminent sexual hygiene commentator" — and two assisting
nurses. The latter promoted the movie's instructive value (it includes
a birth sequence), lectured on contraception during intermission, and
sold sex manuals in the theaters.
3D Films – 1952
Threatened by television, Hollywood counter-attacked with 3D. The first feature-length sound movie to use the technique was Bwana Devil
(1952) which came with the tagline: "A lion in your lap! A lover in
your arms!" [The first feature-length 3D film was a silent one called The Power of Love (1922).] A flood of quickly, and often, cheaply, made pics soon followed such as Robot Monster (1953); It Came From Outer Space (1953); The French Line (1953), starring busty Jane Russell (one provocative tagline touted: "It'll knock BOTH your eyes out"); House of Wax (1953), the musical Kiss Me Kate (1953); Creature From the Black Lagoon (1954); and Hitchcock's Dial M For Murder (1954). In the '80s, the technology was briefly revived with Friday the 13th Part 3 3-D (1982), Jaws 3-D (1983), and Amityville 3-D (1983). A similar explosion happened more recently with Spy Kids 3-D (2003), Chicken Little (2005), Meet the Robinsons (2007), Journey to the Center of the Earth (2008), My Bloody Valentine 3-D (2009), Monsters vs. Aliens (2009), and Up (2009).
This Is Cinerama (1952): The Big Screen
Paramount's wrap-around screen debuts! Recognized as the first
mainstream, widescreen format, this breakthrough projection technique
required three cameras, three projectors, four-track stereo sound, and
a number of interlocking, semi-curved screens. A travelogue of the
world's vacation spots, This Is Cinerama
features a thrilling roller-coaster ride. No longer in use, the format
found its most noteworthy contribution in the all-star western How the West Was Won (1962).
Behind the Great Wall (1959): Smell-O-Vision
Another short-lived fad from the 1950s is Charles Weiss' system of
pumping "Oriental" scents into the theater through the air-conditioning
system. Dubbed Aroma-Rama, this gimmick was prominently used in Carlo
Lizzani's Behind the Great Wall
(1959), an Italian documentary about Red China narrated by Chet
Huntley. This olfactory approach to expanding the moviegoing experience
actually has lesser-known precedents: In 1906, rose oil permeated
Forest City, Pennsylvania's Family Theatre during a Rose Bowl game
newsreel; in 1929 lilac oil was spread through the ventilation system
of a Boston theater during the opening credits of the love story Lilac Time (1928); and in the 1940s, various scents were distributed during the double-bill The Sea Hawk (1940) and Boom Town (1940) in a Detroit theater.
Lifetime Achievement Award: The "King of Ballyhoo"
No list about the history of gimmickry would be complete without
mention of '50s B-movie schlock-meister William Castle. You can read an homage to this horror impresario here. These are a few highlights from his oddly distinguished career.
• Macabre (1958) promised a $1,000 Lloyds of London insurance policy for anyone who died of fright during the screening.
• House on Haunted Hill (1959) flew a 12-foot long glow-in-the-dark skeleton over the audience.
• The Tingler
(1959) installed small electric motors under the theater seats to shock
viewers with mini-jolts whenever Vincent Price appeared.
• 13 Ghosts (1960) required audience members to don red-and-blue colored glasses to spot the ghosts on screen.
• Mr. Sardonicus (1961) allowed audience members to vote on the main character's fate: Life or death.

Check back next week for Part 2 of Tim Dirks' column devoted to the history of gimmicky in movie history.
Tim Dirks is Senior Editor and Film Historian at AMC, an educator
and film buff who originally created the landmark, award-winning Filmsite.org
(Greatest Films) in the mid-1990s and continues to write original
reviews and features spanning all the years of cinematic history.
Read More