From Christmas to May Day – There's a Holiday of Ghastly Horror for Everyone!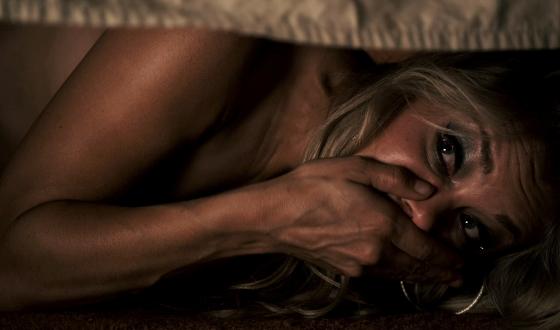 The Halloween franchise may be the gold standard, but let's not neglect the other holiday horror movies that have devoted themselves to tainting a wide variety of happy occasions the specter of violent death.
Valentine's Day
The original My Bloody Valentine gets points for, well, originality (the dryer gag is a classic), while My Bloody Valentine 3-D
moves like a freight train and features a more nudity than the average
softcore movie. And don't forget old-fashioned slasher flick Valentine,
in which mean girls regret having snubbed the class nerd at a high
school Valentine's Day dance. See it with someone you love… to death.
April Fool's Day
Rich bitch Muffy invites her friends to a prank-filled birthday party on a deserted island. It's all fun and games until the guests start dying… Watch April Fool's Day with friends and get ready to debate the ending: It's a love it or hate it proposition. Or opt for the remake, which dispenses with the double twist.
May Day
No, you probably don't celebrate it. But any excuse to watch the original Wicker Man will
do; knowing how it ends doesn't spoil a thing and quaint, ye olde
tourist destinations will never look the same. Don't be fooled into
watching the remake… what was prestige director Neil LaBute thinking?
Christmas
Kids think gifts and goodies, the
faithful think the birth of our Savior … and gorehounds think psycho
santas, from the infamous "All Through the House" segment of Tales From the Crypt to Silent Night, Deadly Night. There's nothing like besmirching a beloved icon to fill the holidays with cheer! And don't forget the original Black Christmas, a icy serial killer shocker guaranteed to curdle your eggnog.
New Year's Eve
New Year's Evil skews dumb and dated, but Jamie Lee Curtis in Terror Train —
now that's the ticket! Hard-partying college kids (is there any other
kind?) board a chartered choo-choo for a New Year's Eve shindig that
becomes a night of horror. Smarmy prestidigitator David Copperfield and
his tricks are only the beginning.
Now if someone could just make a kick-ass fright flick about St. Swithins Day…
See Halloween on AMC. Click here for the full schedule.
Read More