Babe Alert! Which '80s Actresses Are Still Rad After All These Years?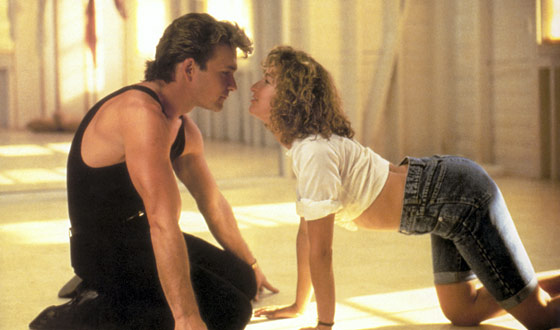 In an era defined by big hair and bigger shoulder pads, it takes a lot to stand out. No problem for the actresses of the '80s, who rose to the challenge with an array of iconic roles, each more outrageous then the next. These ten ladies hit it big in the '80s, but their stars burned out before you could say "Smells Like Teen Spirit." Some have made comebacks, but most have settled into quiet obscurity. Which bodacious babes do you think are most deserving of a reboot?

Jennifer Beals
Don't forget that the actress best known for dousing herself in water while wearing a leotard and high heels in Flashdance also starred against fellow '80s icon Sting in The Bride. Beals, the sexiest welder alive, also drove Nicolas Cage to distraction in Vampire's Kiss, but after that her own big-screen career took a stake to the heart. She may not have been a star for long, but as an iconic '80s actress Beals still burns white-hot.

Phoebe Cates
Fast Times at Ridgemont High — and that eye-popping pool scene! — launched Cates from one '80s school to another, from the lead role in Private School (opposite Matthew Modine). Then came Gremlins, Bright Lights, Big City, and Heart of Dixie to close out the decade. Her movie career came to an abrupt end in 1994, but she did hold onto one important thing from the '80s — her marriage to Kevin Kline, whom she met while auditioning for The Big Chill. It might be because she lacked the gloriously high hair of…

Cher
Cher's movie career pretty much began and ended in the '80s, starting with Come Back to the Five and Dime, Jimmy Dean, Jimmy Dean alongside the inimitable Kathy Bates, and moving from there on to Silkwood, Mask, The Witches of Eastwick, Suspect and Moonstruck. Mermaids
in 1990 rounded out the bunch, and that's where big-screen Cher hit a
dead end. Since then, it's been back to the world of flashing
stage-lights and flashier costumes for the nipped-and-tucked '80s
phenom.

Jennifer Grey
The Jennifer Grey/Patrick Swayze pairing originally introduced in Red Dawn quickly blossomed into full-fledged immortality with Dirty Dancing. Grey also showcased her comedic skills as the awesomely annoying big sister in Ferris Bueller's Day Off, proving she had the chops to star on her own. Unfortunately, an early-'90s nose job left Baby unrecognizable to the public and she's been virtually absent from the big screen since then. But don't let the nose fool you: The New Jennifer Grey makes regular appearances on primetime TV.

Daryl Hannah
Hannah was so successful in the '80s, it's hard to say which smash hit movie she's most associated with: Blade Runner, Splash, Roxanne, Steel Magnolias, Wall Street… And the list goes on. To her credit. Hannah was convincing as a sex-bot, mermaid, and a
regular gal, which made it all the more confusing when her career took
a nosedive into obscurity. Hopefully her awesome role in the Kill Bill movies is an indicator that she's ready to reboot her career.

Kelly McGillis
Kelly McGillis was a massive star in the '80s, though she only made three big movies: Witness, opposite Harrison Ford, and Top Gun,
opposite Tom Cruise, made McGillis into a household name within two
years — which was lucky for McGillis, because they were more or less
all she got. The Accused won her co-star Jodie Foster an
Oscar, and McGillis held her own in a supporting role, but after that
it was all downhill. She recently resurfaced on Showtime's The L Word, so perhaps her luck's about to change…

Demi Moore
Moore's career took off with St. Elmo's Fire, after which About Last Night and One Crazy Summer quickly followed, leading to more grown-up roles in movies like We're No Angels and Ghost.
She's kept herself in the limelight since then but never with quite the
same degree of buzz. Of the three Brat Pack ladies, Moore was
definitely the "hot chick." She's still playing that card today,
marrying a man 16 years her junior and looking as suspiciously
fresh-faced as she did back then.

Molly Ringwald
Who could forget that trick with the lipstick in The Breakfast Club? Or the time she gave her underwear to the biggest geek in town in Sixteen Candles?
Ringwald doesn't look like your average movie star, but her name on the
billboard virtually guaranteed a box-office smash (see also: Pretty in Pink and The Break-up Artist). Nowadays the redhead is laying low as a mom, but a recent starring turn in the family series The Secret Life of the American Teenager suggest she might be ready to get back on the wagon.

Ally Sheedy
Sheedy's debut as Sean Penn's girlfriend in Bad Boys and opposite Matthew Broderick in WarGames later that year got her started on a path to '80s greatness, and as the pensive loner of The Breakfast Club,
Sheedy made being a weirdo cool. Unfortunately, her movie career has
more or less gone kaput since she was turned down for a role in A League of Their Own — reportedly due to the fact that she couldn't play baseball.

Debra Winger
There's no question that Winger's career peaked in the '80s. Up against John Travolta in Urban Cowboy, Richard Gere in An Officer and a Gentleman, and too many stars to name in Terms of Endearment,
Winger scored two Oscar nominations in as many years. Alas, she was
never able to recapture her early success: After one last hurrah with
an Oscar-nominated role in Shadowlands, headlines of the drunk-and-disorderly variety have kept her (mostly) banished from the big-screen.

Every righteous '80s babe needs a boy toy on her arm — find out which hot '80s actors wish the decade never ended. Think this list is totally trippin'? Tell us who should (or shouldn't) be on it in the comments section below.
Read More