Uncategorized
Away We Go's Allison Janney Asks Co-Star Jim Gaffigan Who He'd Like as Parents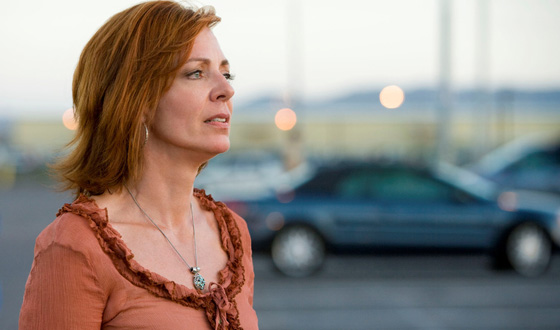 Away We Go's Allison Janney Asks Co-Star Jim Gaffigan Who He'd Like as Parents" width="560″/>

In Away We Go, John Krasinski and Maya Rudolph play expecting couple Burt and Verona, who take a road trip across North America to figure where to raise their soon-to-be-born offspring. Of course, much comedy ensues.
"It's not so much about if you're ready or not," Krasinski explained during a stop on the red carpet of the movie's premiere at New York's Sunshine Cinema. "I love that it has real questions like, 'Are you with the right person? In the right place? In the right job?'" And while you have some say in the person, the place and the job, the one thing you don't get to pick is your own parents, how you're raised, and what affect that might have when it's your turn. "I was lucky," Krasinski said. "I got dealt a good hand. And compared to this movie, my parents make it look really, really easy."
On every stop on the couple's road trip, Burt and Verona are presented with every idea under the sun about parenting — such as LN's (Maggie Gyllenhaal) "continuum" beliefs about no sugar, no separation, and no strollers for her kids. On the other side of the spectrum is Allison Janney's Lily, who ignores her
"People can write all these parenting textbooks," said Jeff Daniels, who plays Krasinski's father, "but nobody really knows a damn thing. My own mother said the best you can do is react and try not to screw it all up."
"The guiltiest couple I would say is Lily and Lowell," said Jim Gaffigan, who plays Lowell, Janney's not-better half. "Maggie's character might be kooky, but she's not as bad."
"If Maggie's LN is crazier than Lily, I would be very surprised," Janney agreed.
If Lily and Lowell are the losers in this parenting lottery, the cast agreed the winners are Chris Messina and Melanie Lynskey, who play Tom and Munch, a Montreal couple unable to have biological children (they adopt a lively bunch instead).
"Who would you rather have as your mother?" Janney asked.
"I would chose that Montreal couple, definitely," Gaffigan said. "They seem like they're pretty solid."
"And that goes for real life, too," Krasinski said. "If Chris Messina the actor and Melanie Lynskey the actress want to be my parents, I'm in!"
Read More