AMC Greenlights Conspiracy Series Rubicon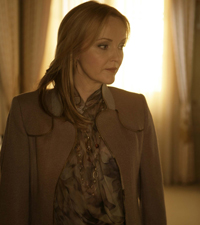 AMC will be adding another weekly series to its slate of original programming: Rubicon. A political thriller focusing on a think tank analyst who happens upon a global conspiracy, the tone of the series will resemble that of 1970s classics The Parallax View and Three Days of the Condor. Oscar-nominee Miranda Richardson (Tom & Viv) and James Badge Dale (The Departed) have signed on to play the leads.
"Rubicon is an incredibly compelling story that taps into the powerful concept of trust. Who can you trust in your own life? Do you trust the government and its relationship with the corporate world?" said Joel Stillerman, Senior Vice President of original programming, production and digital content for AMC. "These are questions we're all asking in light of current events and they have always presented a very potent formula for great drama."
Jason Horwitch (Pentagon Papers, Medical Investigation) is the creator and executive producer of the one-hour series. Allen Coulter (Sopranos, Six Feet Under) directed the pilot, which was shot earlier this year in New York. Lili Taylor, Dallas Roberts and Jessica Collins have also signed on to the cast. In all, thirteen episodes will be produced by Warner Horizon Television and air on AMC in 2010.
Read More