Wolfen Creator Whitley Strieber Explores The Nye Incidents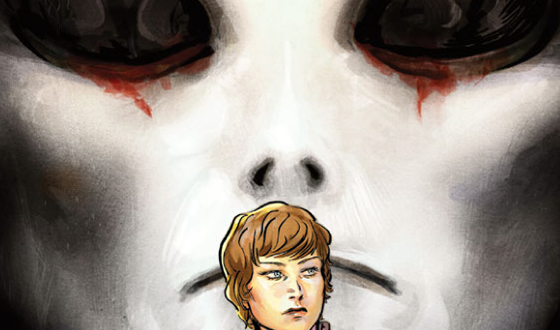 Wolfen Creator Whitley Strieber Explores The Nye Incidents" width="560″/>

Whitley Strieber doesn't quite rank with horror superstars Stephen King and Clive Barker, but two of his novels became much-loved movies: 1978's optioned it for the big screen, Strieber might help bring back the era of the extraterrestrial thriller.
A mash-up of Bones and The X-Files with a dash of Signs, The Nye Incidents follows level-headed medical examiner Lynn Devlin's investigations into the gruesome murder of an alien abductee. Of course, she's haunted by dreams of creepy saucer-eyed people, despite her logical, Dana Scully-esque side. Strieber has said that the story, inspired by true events, is so scary he didn't dare tell it himself, so he enlisted writer Craig Spector and artist Gus Floor to bring the tale to life. (Too scared, or too busy, Mr. Strieber? Only the aliens know for sure!)
Dark Castle has enlisted Todd Lincoln (visual effects supervisor for From Dusk Till Dawn and director of the upcoming Hack/Slash) to bring The Nye Incidents to multiplexes. But who should play Lynn Devlin? Perhaps Strieber could convince his old pal Susan Sarandon to delve into the world of scifi/horror? Or maybe it's the perfect big screen vehicle for Gillian Anderson… that would certainly make up for that recent lackluster X-Files movie.
To learn more, check out our photo gallery. For more on The Nye Incidents and other horror comics, visit ComicMonsters.com.

Read More