What Causes Some Horror to Stink? The Stench of Franken-failure!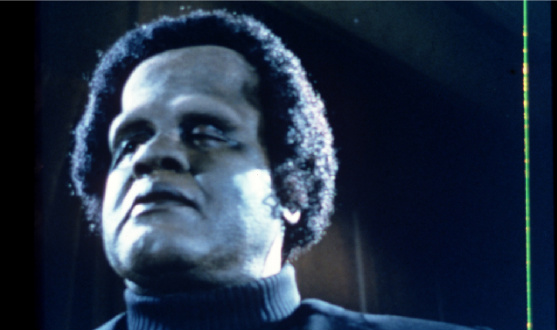 Here's the thing about Victor Frankenstein: He's a big picture guy. Secrets of life and death, new world of gods and monsters, science-banishing superstition… thrilling stuff, capable of inspiring men and women who weren't even born when he started dabbling in things man should leave alone. But Dr. F isn't so good on the details; he's given to lapses in judgment like entrusting the all-important task of brain acquisition to a none-too-bright flunky. We all know how that works out, and it established a sad pattern: Glorious ambitions followed by hideous Franken-failures. And we're talking about the directors and screenwriters, not mad scientists. Consider these six muddled dreams.
Dracula vs. Frankenstein (1971)
William Pugsley and Samuel M. Sherman's screenplay finds Dracula asking one frail Dr. Frankenstein to reanimate the monster created by his famous ancestor, a monster buried for God only knows how long. Once dug up, the fungus-faced creature promptly runs amok. Wow, couldn't have seen that coming. Repeat after me: If it's been underground for more than 100 years, don't bring it back. And don't do favors for vampires. They're evil and they'll screw you over.
Blackenstein: The Black Frankenstein (1973)
Blacula acchieved cult status in 1972. Director William A. Levey's Blackenstein — which came out the next year — not so much. A foxy physicist asks her mentor, Nobel prize-winning geneticist Dr. Stein, to help her fiancé, a war vet who's also a quadruple amputee. Stein successfully gives the young man new limbs, but the guy somehow mutates into a lurching killer. We'd like to think of this as advocacy for background checks. Stein's assistant is a sociopath out to punish womankind. It's likely Levey had relationship issues, too.
Frankenstein Island (1981)
Writer-director Jerry Warren is easy to make fun of, he of Teenage Zombies and Face of the Screaming Werewolf. Here he has Ms. Sheila Frankenstein retreating to an uncharted tropical island to conduct research into blood transfusions. She's also creating a team of zombie security guards; observing the local white jungle women, who are descended from aliens; and assembling a classic square-headed monster in the shed. Suffice it to say that everything goes to hell, proving that you can do four things at once, but you'll be doing them all badly.
Frankenweenie (1984)
PETA alert? Young Victor Frankenstein loves his dog, so when the cute pooch gets hit by a car, Victor brings him back to life. Perfectly understandable, but keeping that dog's resurrection a secret would have been smart. Nothing turns placid neighbors into an angry mob faster than the thought of weird science on their block. Before you start snickering, please note: This one's by Tim Burton. Yes, the Tim Burton.
Basket Case , Brain Damage ) modernizes the classic tale by having one Jeffrey Franken, devastated when his fiancée is shredded in a lawnmower accident, decide to build new ideal woman in his garage. His mistake: Using drug addicted streetwalkers for parts, which produces a hot-bodied honey with the morals of $20 whore. Garbage in, garbage out.
Rock 'n' Roll Frankenstein (1999)
From the looks of his resume, Brian O'Hara is a sound editor first, a film editor second, a writer third, and an actor-director last. For Rock 'n' Frankenstein, where he's credited for all those roles but the sound part, he at least didn't cast himself as Frankie Stein, a young guy trying to help his uncle, a washed up music promoter, by assembling a perfect rock star from the parts of music-business legends. Good idea. Bad execution. If you send a burnt-out roadie to steal Jim Morrison's legendary private parts, you shouldn't be surprised when you wind up with Liberace's.
See what happens when the hapless assistant encounters a needy Larry Talbot in Frankenstein Meets the Wolfman. Click here for the full schedule of the movie on AMC .
Read More