Uncategorized
Rambo, Riddick, Reeves – Which Action Star Could Terminate the Rest?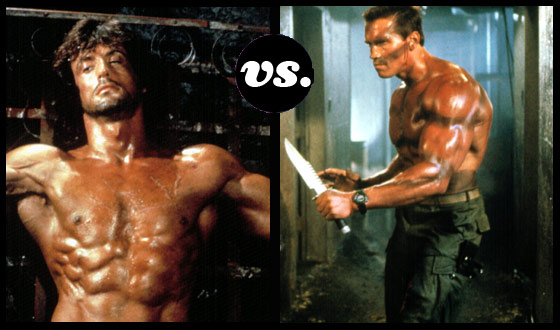 With all due respect to wand-wielding wizards and masked millionaires in tights, the good old-fashioned butt-kicking action star is in a class all his own. Do you prefer thick-tongued brawny saviors in the Germanic (Arnold) or Italian-Stallion (Sly) mode, or do you swear by inter-dimensional warriors with affinities for mandarin collars (Keanu)? Maybe all you care about is the quality of an action star's trash-talk (Bruce Willis) or that an actor be able to write kicky raps about his character du jour (surely this one needs no explanation).
Whatever your preference, consider this your invitation to take part in that most time-honored of movie-lover debates: Which action hero would win in a no-holds-barred battle to the death?

For the complete AMC movie schedule of Commando, click here.
For the complete AMC movie schedule of Die Hard 2, click here.
Read More