Sign Up for the AMC Newsletter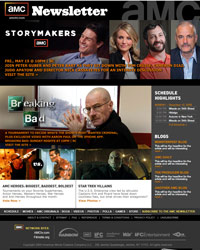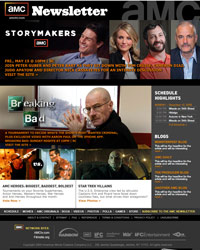 One good way to make sure you're up to date on all the new developments at AMCtv.com is to subscribe to the AMC Newsletter. This monthly missive will keep you abreast about upcoming programming (like the AMC Storymakers interviews with Tom Cruise, Cameron Diaz, Judd Apatow and Nick Cassavetes), the latest interactive tournaments (this month it's all about movie heroes of every sort), and news regarding the latest interviews and videos for our original series Breaking Bad and Mad Men. This month, be sure to keep your eyes open for the latest exclusive content for the Breaking Bad iPhone app.
Sign up for the newsletter today!
Read More