Cannes Film Festival 2009 – Michael Haneke Wins Palme d'Or for The White Ribbon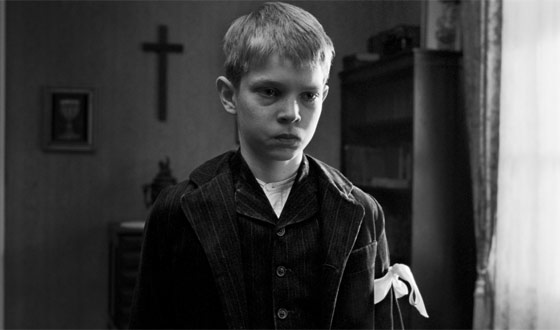 The White Ribbon" width="560″/>

Sunday night saw the closing ceremonies of the 62nd Cannes Film Festival, with awards given to the movies, and movie-makers, recognized by an international panel headed by French actress Isabelle Huppert. (Also on the jury? Actress Robin Wright Penn and director James Gray of We Own the Night and Two Lovers).
Two of the Festival's more notorious films, Antichrist and Inglourious Basterds, were singled out for acting honors, with Charlotte Gainsbourg named best actress for her work as a grieving woman consumed by loss and Christoph Waltz best actor for his work as the Nazi nemesis of Tarantino's American soldiers.
Juror and novelist Hanif Kureishi earned laughs when he spoke bluntly
about the challenges this year's jury faced: "Some of [the movies] are
very, very long. And some of them are very weird, I have to say. I saw
things that I've never seen in my life in these films …." In the
lead-up to the announcement of the winner of the Palme d'Or, the
festival's highest honor, special Jury Prizes were awarded to both
Korean director Park Chan-wook's modern spin on the vampire, Thirst, and Andrea Arnolds' gritty urban British drama Fish Tank. Focus Features will distribute Thirst in America, so you'll be able to see Park's bloody epic for yourselves in theaters soon.
The Jury Prize — traditionally offered as a runner-up award for the second-best film the jury recognized — went to The Prophet, a French prison drama, while the award for direction went to Brillante Mendoza for his controversial Kinatay; and a nod for screenwriting went to Feng Mei for Spring Fever; Alan Resnais, a French directing titan, won a special jury prize for Wild Grass.
Finally, Huppert named the film which won the Palme d'Or this year, Michael Haneke's The White Ribbon. Huppert, who famously worked with Haneke on The Piano Teacher, explained in the post-awards press conference why she finds it easy to enjoy Haneke's films: "My love for his work was in a sense for his humanity — a humanity that takes a strange path, which makes it even more interesting, an even more fascinating [look] into the human soul." The White Ribbon was purchased for distribution in America by Sony Pictures Classics.
Read More