Cannes Film Festival 2009 – Scorsese Looks to Get 2009 Audience for Repolished Red Shoes From 1948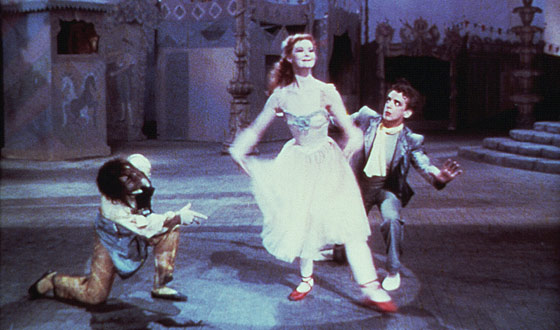 Red Shoes From 1948″ width="560″/>

It's been said that, for movie-lovers, Cannes is the equivalent of a futuristic time machine — a chance, for two weeks, to skip ahead into the future and see the movies people will be talking about for the next year. And while that's true, it's also true that the festival is also about the history of movies — and a commitment to preserving that past. Perhaps that's why, yesterday, director Martin Scorsese chose Cannes as the place to announce a new initiative from his World Cinema Foundation to restore a number of classics and bring them to DVD.
Jangling with excitement, Scorsese detailed the Foundation's mission in light
Scorsese, of course, would prefer if these great movies were seen on the big screen — and, as an example, he then presented a ravishing restored Technicolor print of The Red Shoes, the Michael Powell classic he considers one of the best movies of all time. This was hardly the only nod to yesteryear at the fest; down the beach, the Cinema de la Plage — a screen hung from pilings driven into the surf, with beach chairs for seats — was presenting a terrific bill en plein aire.
The program began with Lawrence of Arabia on Thursday night, followed with the '70s rock flick The Wall shown on Friday; later selections in the program include David Bowie's trippy Ziggy Stardust, the new Jonathan Demme documentary Neil Young Trunk Show and, on the closing night of the festival, Mel Stuart's 1973 musical documentary Wattstax.
Read More