Cannes Film Festival 2009 – Tarantino and Almodovar Make the Lineup Particularly Stellar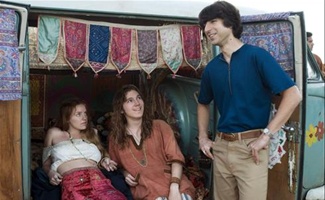 Long before the Cannes Film Festival announced its selection of movies this year, there were already questions as to how the global financial crisis would affect the world's most prestigious film festival, and if current events would hang heavy over its annual celebration of cinema. The staff and programmers of the Cannes Film Festival responded to those doubts and worries by selecting a roster of international flicks so strong, many critics are calling it the best Cannes lineup in decades — if not ever.
But even without diving into the heady waters of the cineaste's dream list, there's plenty to be excited about at Cannes this year — like tomorrow's opening night world premiere of Up, a special presentation that serves as just the latest honor for Pixar Studios. Or the out-of-competition world premiere of Terry Gilliam's The Imaginarium of Dr. Parnassus — the last film Heath Ledger worked on before his death, and a movie that would have gone unfinished if Johnny Depp, Jude Law and Colin Farrell hadn't stepped in to play different versions of Ledger's character.
Also earning buzz is the in-competition debut of Ang Lee's Taking Woodstock, a drama looking at the cash, deals and commerce that went into the peace, love and understanding of the Woodstock music festival. Lee's The Ice Storm took on '70s suburbia with an eye that was unblinking yet not unkind; many are curious to see how the director will tackle the '60s — and to see if a cast heavy on comedians (including Demetri Martin and Eugene Levy) can find the humor in Woodstock without making it a joke.
Still, much of the Cannes buzz this year is coming from excitement over new pictures from foreign directors — like the unveiling of the latest collaboration between Penelope Cruz and Pedro Almodovar, Broken Embraces, or writer-director Jane Campion (The Piano) debuting her period-piece literary love story Bright Star. And there are plenty of intriguing movies outside of the mainstream, as well — such as The White Ribbon from director Michael Haneke, who recently terrorized U.S. audiences by remaking his own Funny Games, or the beautifully bizarre-sounding priest-turned-vampire plot of Thirst from director Chan-wook Park (Oldboy).
If there's a big American film everyone's keeping their eye on at Cannes this year, though, it'd have to be Quentin Tarantino's Inglourious Basterds. Set in France during World War II, Tarantino's leaked script was full of stylish violence and crazed camerawork, with Brad Pitt as the head of a cold-blooded all-American force out for rough justice. Tarantino headed up the Cannes jury in 2004 — the year Michael Moore's Fahrenheit 9/11 won the festival's highest honor, the Palme d'Or — and his Pulp Fiction won the Palme d'Or in 1994. Will Tarantino have another shot at the big prize this year? That still remains to be seen — but make sure you follow all our coverage from Cannes to hear about the screenings, deals, smashes and surprises live from the South of France.
Read More