Tribeca Film Festival 2009 – Farrelly Bros. Want to Make You (and Their Mom) Cry, Not Laugh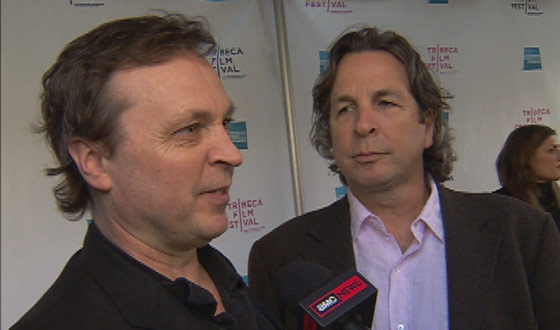 As it turns out, The Lost Son of Havana was the first acquisition at this year's Tribeca Film Festival, with ESPN picking up the broadcast rights. And the timing couldn't have been better for the documentary's producers, Bobby and Peter Farrelly.
"It's a universal story," Bobby told me, "about the desire to go home. Here, we can go home, take a look back, but for Cuban-Americans, they can't, and people are suffering on both sides. This is about a man who's caught in the middle."
"It's also about a broken country," Peter added. "It's a very sad situation, but I love that Barack Obama is opening, or appearing to open doors a little."
The gross-out comedy team admits that the subject matter — the
emotional journey of pitcher Luis Tiant's return to Cuba after 46 years
of exile — isn't their usual fare.
"Usually, the only one who cries at
my movies is my mother," Bobby joked. "But this is a tearjerker."
Not that there aren't light moments — such as when the film crew, in order to secure their visas, have to participate in a goodwill baseball game with a local Cuban team. "I played," Bobby said, "but it was tough. We got our clocks cleaned."
Was it really that tough to secure entry? "The Bush administration would have let us go," Peter joked, "but we would have had to smuggle in waterboards. So we said, 'To hell with it,' and went this way instead."
For more on this year's festival, tune in to the AMC News Special on Fri., May 1 @ 11PM | 10C.
Read More