This Summer, Predator Hunts for Four-Panel Glory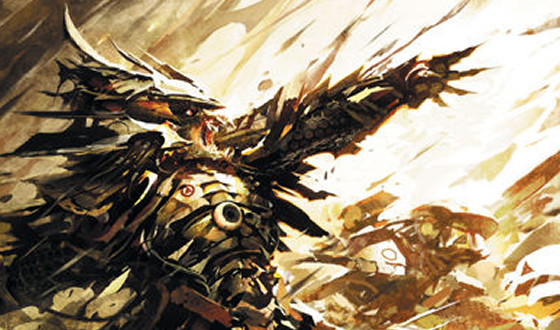 Predator Hunts for Four-Panel Glory" width="560″/>

It's been a tough decade for Predator fans, what with two Aliens crossover movies and nary a watchable scene between them. Will the '10s be any kinder to our favorite E.T. hunters? If Robert Rodriguez has anything to say about it, they will. The Grindhouse director is planning a reboot of the series for 2010 called Predators (smartly titled in accordance with James Cameron's first Alien sequel to whet fanboys' appetites), which promises a return to the good 'ole ass-kicking days of Arnold in a rain forest — minus Gov. Schwarzenegger, of course.
If that's not enough to get your infrared sensors ablaze, take a sneak peek at Dark Horse Comics' Predator #1, the first of an all-new comic book series written by John Arcudi (Aliens, B.P.R.D) with art from Javier Salteras of Ghost Rider fame. The story, to be released this June, unfolds as the world grapples with a bloody third-world Civil War only to find that two warring tribes from the stars have chosen Earth as a battleground for their own conflict. We know, sounds a bit too much like Alien vs. Predator. But Arcudi's a proven talent with a host of palatable Aliens stories, and the art looks downright mesmerizing.
Don't believe us? Take a look for yourself in our Horror Comics Horror Movies photo gallery, where you'll find comic art for everything from Resident Evil to Plan 9 From Outer Space . Relief from the Predator doldrums is finally only a click away.
For more on Predator and other horror comics, visit ComicMonsters.com.

Read More