Breaking News: Sergio Leone Didn't Invent the Spaghetti Western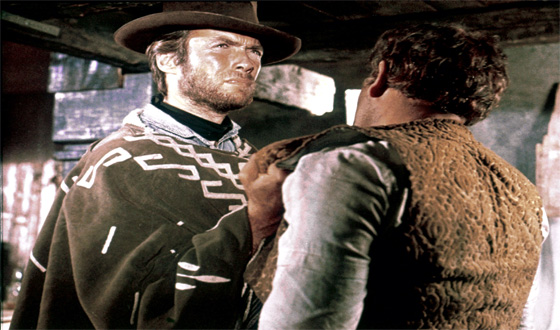 Sergio Leone's name is synonymous with the Spaghetti Western genre, but he wasn't the first Italian director to reinvent the Wild West. In fact, Leone's first entry in the Man With No Name series, A Fistful of Dollars, arrived rather late in the emerging wave of international Westerns: 25th, as a matter of fact.
During the 1960s, the genre was actually very fertile ground for international filmmakers. With American movie studios collapsing left and right, European production companies picked up the slack with Westerns that often imported minor U.S. actors, such as Rawhide's Clint Eastwood, to lend a patina of Yankee authenticity. Sergio Corbucci, Enzo Barboni, and Antonio Margheriti were just a few of the intrepid italianos who headed for the hills (of Sardinia) to offer their own takes on the American frontier.
Sure, most of their low-budget creations are far from masterpieces, but some do rival the Dollars
films in daring and verve. The Spaghetti Western actually helped fill
an artistic vacuum: With Hollywood seemingly out of ideas and American
culture itself in flux, the Western seemed to many an antiquated,
worn-out genre. The Spaghetti Westerns' money-hungry heroes, brutality,
and operatic overtones helped reinvigorate the form.
One film worthy of rediscovery is Giorgio Capitani's 1970 movie The Ruthless Four,
available for viewing over on the free B-movies section of this website
(you're welcome). The film's relentless zooms, soaring score, and tale
of vengeance will be right at home for fans of For a Few Dollars More, which you can watch on AMC throughout the week.
Click here to view The Ruthless Four on AMC.
Click here for a full schedule of For A Few Dollars More on AMC.
Read More