Short and Tweet – AMC Filmcritic Reviews (in Brief) for April 17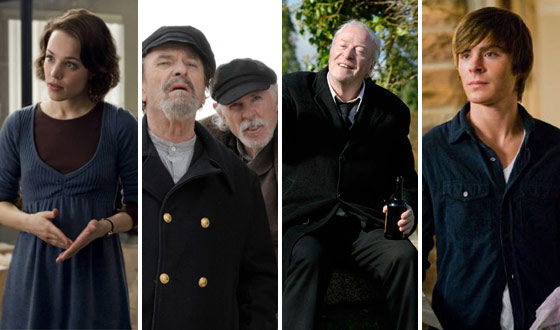 Want a quick lowdown on this week's releases? Check out these Twitter-length reviews from the AMC Filmcritic site.
• 17 Again


A summer surprise: Despite the recycled plot (old guy goes back in time), it's surprisingly mature.
Read full review »
• State of Play


Too many writers lose the plot in this routine potboiler that puts Affleck and Crowe in D.C.
Read full review »
• The Golden Boys


Three old codgers try to entice a young woman/nurse in this bizarre piece of fluff.
Read full review »
• Is Anybody There?


This again? Angry old man finds love in his heart thanks to plucky kid. Ugh: Nobody's there.
Read full review »
• Every Little Step


This lovely look at the revival of "A Chorus Line" shows that life truly does imitate art.
Read full review »
• Lemon Tree


The Israel-Palestine conflict writ small (and trite), with the spat brewing over a lemon orchard.
Read full review »
• Oblivion


Documentarian Heddy Honigmann examines daily life for the poor of Peru. (Hint: It stinks!)
Read full review »
For up-to-the-moment reviews short and tweet, subscribe to the AMC Filmcritic Twitter feed.
Read More