Uncategorized
Movie History – Sex in Movies That Challenged the Ratings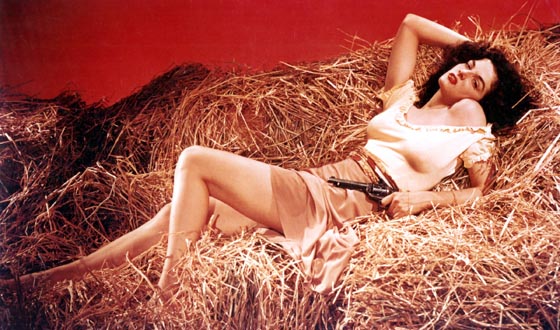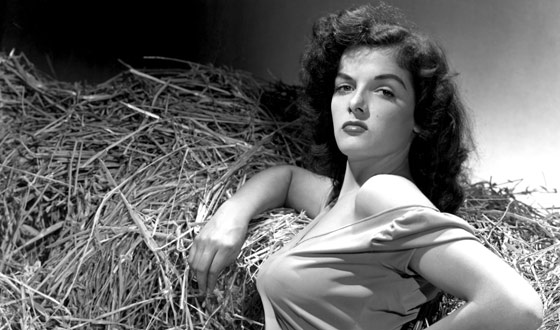 When the movies first began, lip-on-lip action — as in The Kiss (1896) — was considered scandalous. How times have changed! What follows are ten major milestones in the depiction of sex on the big screen. Every one of these selections broke barriers, challenged the ratings, and led to further developments.
Ecstasy (1933): The first non-pornographic film to depict the sex act
Czech filmmaker Gustav Machaty's romantic drama tells of one sexually-frustrated child-bride (a 19-year-old Hedy Lamarr) and her impotent, elderly husband. Censored for a nude bathing swim, a naked forest romp, and a love scene that depicts the first female orgasm from oral sex (albeit off screen), the film is credited in part for inspiring the Hays Code even as the U.S. Customs Department destroyed the movie, making it one of the first films blocked for censorship. Even until only recently, versions were revised with the nudity removed.
The Outlaw (1943): The Howard Hughes film that challenged the Hays Code
Many movies of the '30s and '40s troubled the Motion Picture Production Code but none quite as much as the sexed-up western The Outlaw. Bankrolled by eccentric billionaire Howard Hughes, this melodrama had its release delayed for years thanks to Jane Russell's cleavage. Hughes' salacious marketing campaign and refusal to excise any controversial shots fueled the fires. Although first screened for the Hays Office in 1941, The Outlaw didn't get wide release until 1946 (and without a seal of approval even then).
The Lovers (1958): Inspiration for Supreme Court's Overturning Obscenity Laws
Louis Malle's scandalous second feature The Lovers ended up being a landmark case. This overrated tale of French adultery and feminine liberation (with minimal nudity) stars Jeanne Moreau as a repressed housewife who finds unexpected passion in an affair with a young archaeology student. The film got an Ohioan theater manager convicted and fined $2,500 for obscenity, but that decision was later overturned by a U.S. Supreme Court 1964 ruling in which Justice Potter Stewart famously noted about obscenity: "I know it when I see it…"
The Immoral Mr. Teas (1959): The first skin flick to gross $1 million
To skirt the law, movies like The Garden of Eden (1954) claimed to be "educational" documentaries about nudism. In 1955, a New York judge finally ruled that nudism in itself was not obscene; the Supreme Court basically followed suit in 1957 and soon thereafter, director Russ Meyer released The Immoral Mr. Teas, a B-movie about a delivery man who can see big-breasted women through their clothes. Nicknamed a "nudie-cutie," the fantasy-comedy led to an onslaught of topless skin flicks and reflects a post-war fascination with the female breast typified by the three M's: Marilyn Monroe, Jayne Mansfield, and Mamie Van Doren.
A Clockwork Orange (1971): X-rated Oscar Nominee
Nudity on the big screen exploded in the late '60s and early '70s yet while there are other noteworthy X-rated movies from the era — Midnight Cowboy won Best Picture in 1969 — none shocked more than Stanley Kubrick's A Clockwork Orange, itself an X-rated nominee. This futuristic satire includes two graphic rapes (one set to Rossini, the other to "Singin' in the Rain") and a sped-up orgy performed to the "William Tell Overture." Kubrick withdrew it from UK cinemas after allegations that it was inspiring copycat crimes. It still shocks today.
Caligula (1979): Hollywood's first sexploitation epic
Penthouse publisher Bob Guccione initially envisioned his bizarre $16 million hard-core epic Caligula as high art. It was also Hollywood's first big-budget attempt at "classy" porn. Filled with major stars (Malcolm McDowell, Peter O'Toole, Helen Mirren and John Gielgud), this critical and commercial failure features decadent orgies that were shot and inserted afterwards. The movie arrived just before the neo-conservatism of the Reagan era and the subsequent Meese Commission study of pornography (published in 1986). The introduction of porn videocassettes ultimately spelled the end of theatrical films of this type.
Porky's (1982): True start of the teen sex comedy phenomenon
By the early '80s, producers knew that a little nudity could go a long way in attracting young audiences. And while Animal House (1978) has its flashes of flesh, the breakthrough teen sex comedy at the time was Porky's, a vulgar flick loaded with sexual innuendo, T&A shots, crude slapstick and a crass major plot point: High school boys out to lose their virginity. Suddenly, theatrical films originally made for "dirty old men" were being targeted at teenagers. Porky's ushered in a flood of similar teen-oriented material, some of it superb (1982's Fast Times at Ridgemont High and The Last American Virgin ).
Henry & June (1990): The first major studio picture with an NC-17 rating
A bold treatment of Anais Nin's racy diaries, Henry & June is the first major studio feature film to be released as NC-17 — a revised rating designed to distinguish serious erotic films from straight-on porn. The provocative bio-drama revolves around a love triangle of memoirist Nin (Maria de Medeiros), Tropic of Cancer author Henry Miller (Fred Ward), and Miller's bisexual wife June (a 19-year-old Uma Thurman) in 1930s bohemian Paris. The new rating remains a stigma. Thereafter many directors/studios afraid of NC-17 release their films as unrated or reluctantly cut and re-edit them to receive R ratings.
Romance (1999): France gives male genitalia a fresh look
At the turn of the century, militant feminist French director Catherine Breillat presented Romance, the first mainstream film to feature an erect penis. The film was released with no MPAA rating, although it undoubtedly would have been NC-17 with its full frontal nudity, and explicit oral sex, masturbation, and penetration. Breillat would continue to release controversially graphic works, such as Fat Girl (2001) and Anatomy of Hell (2004), prompting some to question: "What is cinematic art and what is pornography?"
Shortbus (2006): Porn with a serious storyline
The unrated film that pushes boundaries furthest comes from writer-director John Cameron Mitchell ( Hedwig and the Angry Inch ). His second feature Shortbus, shown at Cannes and Toronto film festivals, contains hardcore images of sexual intercourse (gay and straight), masturbation, S&M, an orgy, and a menage a trois with a unique rendition of "The Star Spangled Banner." To date, it has the widest release of any film showing actual sex even as its non-pornographic narrative concerns emotionally-challenged post-9/11 New Yorkers searching for happiness.
For more info on these and other controversial films, go to filmsite.org.
Tim Dirks is Senior Editor and Film Historian at AMC, an educator and film buff who originally created the landmark, award-winning Filmsite.org (Greatest Films) in the mid-1990s and continues to write original reviews and features spanning all the years of cinematic history.
Read More