Resident Evil 5's Backstory Unfolds in Four Panel Glory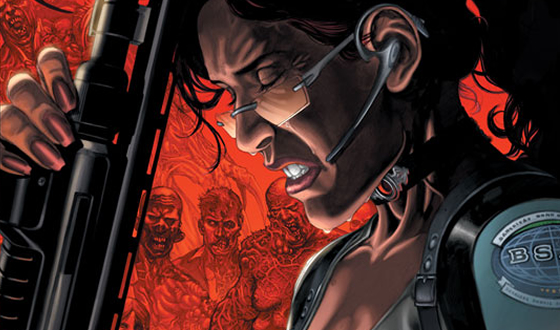 Resident Evil 5's Backstory Unfolds in Four Panel Glory" width="560″/>

So you've played through the smash hit Resident Evil 5, eh? Think you got the whole story? Think again. Turns out the backstory is in the comics: Wildstorm's new Resident Evil miniseries to be exact. Written by Rick Sanchez with art by Kevin Sharpe and Jim Clark, the new six-issue series is an official prequel to Resident Evil 5 that extends the game's horrific take on the war movie Black Hawk Down.
A great jumping-off point for new readers, the series details the events that led Chris Redfield to Africa, and follows the agents of the Bioterrorism Security Assessment Alliance as they face off against new virus-spreading bioweapons around the world. Meet agent Mina Gere and mercenary Holiday Sugarman as they confront flesh-eating zombies and G-virus infected militamen. It's the perfect complement to the game, and way more entertaining than Resident Evil: Extinction.
To learn more, check out our photo gallery. For more on Resident Evil and other horror comics, visit ComicMonsters.com.

Read More