Purists Be Damned – Five Great Horror Crossovers From Alien to Wolf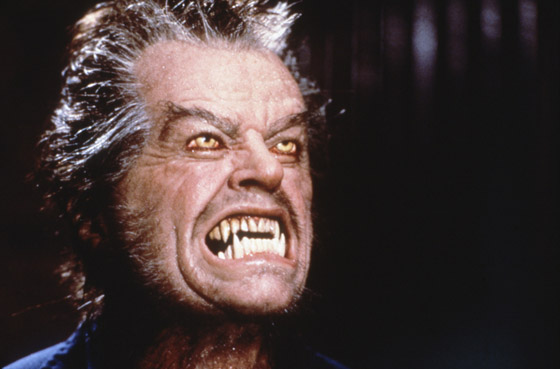 Alien to Wolf " width="560″/>

All too often when a movie tries to be two things at once it fails at both. We've all seen enough horror comedies that were neither scary nor funny. It's hard to maintain the brooding, atmospheric power of horror when your characters spouting one-liners. Attempts to mix horror with action or the musical almost always fall into the same trap, too. Yet when a horror hybrid does work, it's a thing of beauty. Here are five great movies that make the cut:
1. Alien (1979): Scifi
Is there any question this is a truly scary film? The facehuggers alone are enough to get your heart racing. Then there's the white-knuckle pursuit of the monster through dripping claustrophobic crawlspaces–and it all takes place onboard a grittily realistic spaceship light-years from Earth. Add in sinister milk-blooded robots, a brutally logical artificial intelligence and explosive decompression — Alien works as a science fiction movie just as well as it works at creeping you out.
2. Dead Alive (1992): Slapstick
Peter Jackson's early movies were all like this, absurd over-the-top gross-out spectacles that went far beyond anything before recorded on film. There is more blood and splattered brain matter on display here than you can swing a lawn-mower at. That's the second half of the movie, though. Horror dominates the first half, as the dorky hero tries desperately to save his mother's good name, even after she starts eating the neighbors. There are plenty of laughs here as well but you genuinely feel for Lionel Cosgrove, who just wants to maintain a semblance of normalcy even as his world goes to hell.
3. Dracula: Pages from a Virgin's Diary (2002): Dance
The Royal Winnipeg Ballet does Dracula… snooze fest, right? There's no chance this could actually be any good. Yet it kept winning awards, and Rotten Tomatoes even gave it an 86% freshness rating. Director Guy Maddin must have done something right, yeah? In fact this is a sublime film, a dreamy interpretation of the classic story, with some genuinely creepy atmosphere. Maddin achieves that by filming it as a silent movie, mostly in monochrome, with title cards as the only dialogue. There's even a vein of tongue-in-cheek humor that never gets in the way of what becomes a truly powerful movie.
4. Shaun of the Dead (2004): Comedy
The original zomromcom and easily the funniest, most touching, certainly the most heart-warming zombie movie ever made — it's also packed full of gut-munching gore. The genius here is how much love it shows for its blended genres — the filmmakers are hard core zombie fans and put in dozens of knowing nods to the great brain-munchers of yore while never stinting on the truly moving romantic plotline. This is one zombie movie where you don't root for the annoying girlfriend to get eaten first.
5. Wolf (1994): Romance
The highest grossing werewolf movie of all time, with Jack Nicholson as the nebbish-turned-wolfman wooing Michelle Pfeiffer. The chemistry the two of them shared in The Witches of Eastwick is still there, and it adds a whole new dimension to what could have been just a good old-fashioned monster movie. Using minimal special effects, direction Mike Nichols manages to make a film that is accessible to the mainstream without sacrificing the spooky.
It's a far from exhaustive list, but you can't go wrong with any of these. Have a movie you think should have made the list? Comment and let us know!
For a full schedule of Wolf on AMC, click here for showtimes.
David Wellington is the author of six novels, the latest of which is Vampire Zero. He lives and works in New York City with his wife, Elisabeth and his dog Mary.
Read More