Master Directors Be Damned – Not All Movies Are Created Equal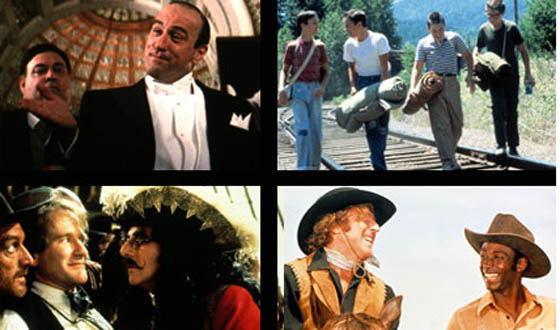 Watching a world-renowned ace play at the PGA Masters is a stunning, humbling experience. That same feeling applies when you are watching a movie; a talented director can deliver a perception-shattering product that will endure for years to come. True movie masters like Woody Allen, Mel Brooks, and Clint Eastwood achieve that level of greatness again and again, but in a director's repertoire there can only be one movie that claims the title of best-of-the-best. Comparing the top works by master directors may be a bit like attempting to
rank Tiger Woods' finest swings — in other words, no mean feat — but for dedicated cinephiles,
that's part of the fun.
Movie fans, now's your moment: Rank your favorites now, or forever hold your peace.
Need to do a little research first? Watch AMC's Movie Masters weekend to catch your favorite flicks by more than a couple of the directors above and fine-tune your voting form.
Read More