Uncategorized
Lymelife Director Goes Rogue With the Culkin Brothers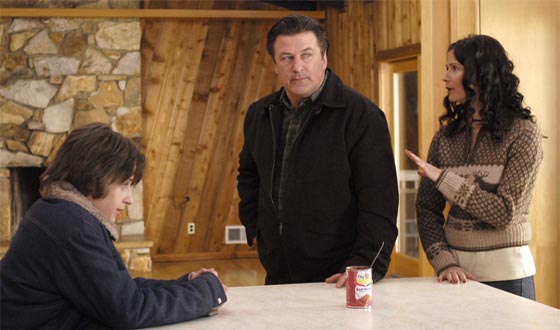 Lymelife Director Goes Rogue With the Culkin Brothers" width="560″/>

In his coming-of-age story, Lymelife, first-time director Derick Martini offers his take on growing up in suburban Long Island in the late 1970s. He talked to AMCtv.com about the benefit of brotherhood, the pain of adolescence and how he snagged Martin Scorsese as a mentor.
Q: First things first: How did Martin Scorsese become executive producer of this indie?
A: He saw the first thing I wrote and liked it. So when I wrote this, I had my agent send it to him. He loved the script and said to me, I want to executive produce and you should direct it. He's been great; very supportive. And I idolize his work. Who better to have as your quasi-mentor — or whatever you want to call it — than Martin Scorsese?!
Q: Rory and Kieran Culkin play the characters based on you and your brother. Had you always intended on casting real-life brothers?
A: For me, it became sort of an embarrassment of riches because reality
was very important. I wanted every moment to be truthful. I strive for
that. I had worked with Kieran and I knew Rory's work — one of my
favorite movies is You Can Count on Me
(2000). So, when I had the opportunity to get both of them, I thought:
This is going to make my job easier — they have a built-in dynamic
already. All you have to do is keep the camera rolling and get them to
improv and do the things they would normally do when they're sitting
around the house.
Q: So those scenes with Kieran & Rory weren't scripted?
A: My approach is simple: I tell all my actors they have to be
off-book. They have to know all their lines. I'm like the script Nazi.
Then, once they have it memorized, and they're on set, I change
everything. Taking them out of their comfort zone creates the most
organic and real moments. I constantly surprise them and then they
surprise themselves. And it's those moments that turn into these little
gems that surprise the audience too.
Q: How did the Lyme disease story come into play? Was there an outbreak where you grew up?
A: Oh, yeah — although, I came of age in the late '80s/early '90s, but
it was still really bad. My mom used to duct-tape my cuffs. She was
neurotic about it. Like Jill [Hennessey] in the film. It was because
she couldn't control everything that was going outside the home. So she
did everything she could to maintain control inside the home.
Q: Speaking of your mother, what does she think of her character the film?
A: It was really funny — she didn't even know that the character was
based on her. There's a line that Jill says: "What are you, King Farouk
all of sudden? You got a couple of dollars in your pocket." My mom used
to say that all the time. It wasn't until after she saw the film the
second time that she said to me "Did you get that line from me?" I
said, "Mom! The whole character's based on you!" She was like "No, it
isn't."
Q: Brenda Barrett being from Queens wasn't a tip-off — wasn't your mom from Queens too?
A: Oh, yeah. And that was a big battle for her — being moved out to
the Island. Being displaced. What I really wanted to tell was an adult
story from an innocent perspective. For me, it was important to connect
urban sprawling with that feeling of displacement. I never felt
displaced because I was born and raised there, but my mother always
felt that.
Q: And what did your father think when he saw the film?
A: He loves it! He says he learns something new every time he watches
it. And Alec [Baldwin] is great. Guys like Alec [in the film] were
lower middle class, Italian-American/Jewish American people from Queens
and Brooklyn — who were able to climb up the ladder quickly in class,
because of the boom — urban sprawl. They were construction workers,
who became contractors and pursued their version of the American dream.
But you have to find the balance between pursuing that dream and taking
care of your relationships. And my father was one of those guys who was
very focused on achieving the dream. But the big question is: At what
cost? And, you know… he found out.
Q: Sounds like this film is truly close to home.
A: So much of the story is personal. I get a sense of embarrassment and
pride when I see it. Especially watching that sex scene with Rory and
Emma [Roberts] — I'm like, Oh, God, people are going to know that was me.
Q: So have you heard from anyone about that scene yet?
A: No. But I'm sure I'll get a phone call.
Read More