John Scalzi – Box Office Predictions for Wolverine, Trek and a Summer of SciFi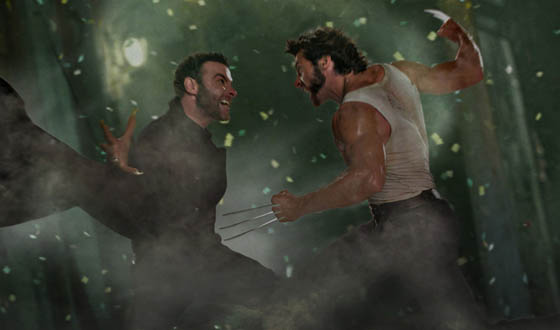 Wolverine, Trek and a Summer of SciFi" width="560″/>

The summer movie season used to start on Memorial Day, but even in a recession there's money to be made, and the studios are planning to make it. So now we kick off the first weekend in May with X-Men Origins: Wolverine. How will it do? And how will scifi movies do this summer? Well, clearly I'm here to tell you.
Disclosure: I haven't seen any of these yet. These predictions here are based on previews, gossip, and my own mystical skills developed over nearly two decades as a film critic and commentator. Got it? Excellent.
May 1: X-Men Origins: Wolverine
On the one hand it's focused on the most popular X-Man out there and Hugh Jackman looks suitably badass. On the other hand, the last X-Men movie was both goofy and disappointing, and I suspect this one's going to have to be really excellent to make up for it. The fact that the movie leaked on the Internet, oddly enough, might help combat that.
Box Office Prediction: Hit — but only a medium-sized one.
May 8: Star Trek
Trekkies don't like to admit this, but save for the 1979 movie , all the Star Trek flicks are "programmers" — moderately-budgeted movies designed to draw in a moderately-sized fanbase. This time around, though, Paramount is pulling out all the stops to make the reboot a summer tentpole — and it shows in the A-list production talent (director J.J. Abrams, writers Alex Kurtzman and Roberto Orci) as well as the A-list marketing. The early reviews have been great, too.
Box Office Guess: Blockbuster — easily over $200 million, $250 million is not out of the question and could even make it to $300 million if the geeks come back for seconds (and thirds).
May 21: Terminator Salvation
This one is in the same boat as Wolverine: Interest is high, but Terminator 3 was nothing to write home about. I'm also personally wary of director McG, whose work on the Charlie's Angels movies does not exactly inspire confidence. That said, the previews for the movie have been amazing, so the young guys who will make up its core first weekend audience are all on board.
Box Office Guess: Blockbuster — it's going to have huge first weekend no matter what, and then the question is whether it has legs to top Star Trek over the whole summer.
June 5: Land of the Lost
Will Ferrell visits the land of Sid and Marty Krofft. Inasmuch as it's based on a Saturday morning cartoon show that only people over the of 35 remember, this has the potential to become this year's Speed Racer. On the other hand it doesn't look like it's taking itself at all seriously, and that may be a plus.
Box Office Prediction: Hit — but just barely. It might drag itself over the $100 million mark.
June 24: Transformers: Revenge of the Fallen
The 2007 Transformers flick was, oddly, the least stupid Michael Bay flick yet and grossed almost $320 million. This one is coming back with the same talent in front of and behind the screen, so it won't take any rocket science for me to predict how it'll do.
Box Office Prediction: Blockbuster — but will it make as much as the first one? I'm going to say no, but it'll cruise to at least the $250 million mark no matter what.
July 24: G Force
Genetically engineered gerbils fight the forces of evil! Jerry Bruckheimer's attached to produce, and given his ability to deliver family-friendly action (the National Treasure series) and the inexplicable success of Alvin & the Chipmunks, it's possible that rodent secret agents are just the thing family audiences are screaming for.
Box Office Prediction: Hit — although if it gets to $200 million I may kill myself on general principle.
August 7: G.I. Joe: Rise of the Cobra
A line of popular children's toys becomes an action movie designed for geeks who never quite grew up. Hey, it worked for Transformers. That said, I question whether the affection for G.I. Joe is at the same levels as Optimus Prime, or whether (and I can't believe I'm writing this) director Stephen Sommers has the same facility for large-scale, toy-based action as Michael Bay.
Box Office Prediction: Dud — maybe the early August release will help by being a last gasp before kids head to school. But I see this one going thunk.
Your thoughts on what's going to be big and what's not this summer?
Winner of the Hugo Award and the John W. Campbell Award for Best New Writer, John Scalzi is the author of The Rough Guide to Sci-Fi Movies and the novels Old Man's War and Zoe's Tale. He's also Creative Consultant for the upcoming Stargate: Universe television series. His column appears every Thursday.
Read More