Dark Horse Celebrates 20 Years of Predator With New Series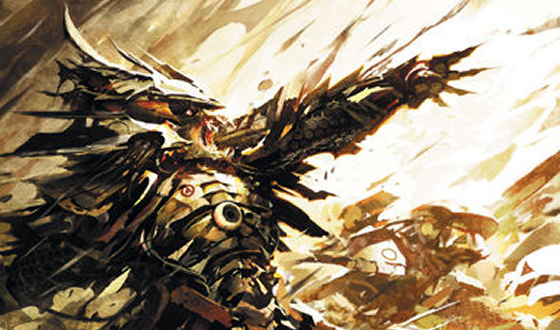 Predator With New Series " width="560″/>

The Predator movies are looking awfully threadbare these days (maybe they could try a trial separtion from the aliens?), but the Predator tales unfolding in the pages of Dark Horse Comics are another, altogether happier matter. With June's all-new Predator #1, the horror-fan friendly company celebrates a 20-year relationship that's still going strong. How do they keep the magic alive?
The new series, written by John Arcudi (Aliens, B.P.R.D.) and drawn by Ghost Rider's Javier Saltares, looks to be the perfect jumping-on point for new readers, combining topical themes and good, old-fashioned Predator action. As a brutal, third-world Civil War rages, complete with innocents caught in the crossfire, the world's attention is distracted from the nasty feud unfolding in the shadows — the one with all the armblade slashings. Warring space tribes from have selected Earth as their battleground, and the entire human race is caught in the middle. John Arcudi has written some of Dark Horse's best Aliens tales, and this latest series bears the hallmarks of his distinctive voice.
And after the new series whets your appetite, you can always indulge in the Dark Horse Omnibus collections of past Predator and Alien vs. Predator tales. So many stories, and all of them more satisfying than Alien vs. Predator: Requiem .
To learn more, check out our photo gallery. For more on Predator and other horror comics, visit ComicMonsters.com.

Read More