Beam SciFi Scanner to Your iPhone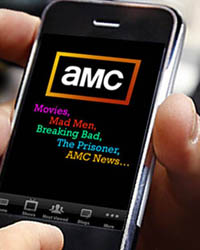 We've all been there: Engrossed in an argument John Scalzi is making against classifying Indiana Jones as science fiction when "real life" gets in the way, and we have to leave SciFi Scanner behind. Well no more: AMC is happy to announce the launch of our exclusive free iPhone app, where you can read all of the blog's columns on the go in an iPhone-optimized environment.
Also available on the application is exclusive video for all of AMC's original series (Breaking Bad, Mad Men, The Prisoner and Storymakers), and AMC News — your news source for the week's biggest movie premieres and upcoming film festivals such as Tribeca.
The iPhone app will host exclusive content available on no other platform — terrestrial or otherwise — so download your free copy today.
Click here to view the app at the iTunes store.
Read More