AMC News Blog and Video Now Available for Your iPhone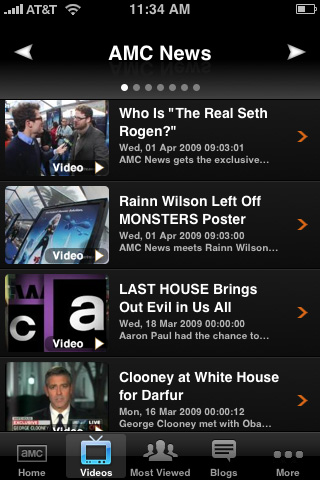 The folks at AMC News know that sometimes when you're dying to see red carpet footage of this week's big movie premiere or get a recommendation on what film to see this weekend, it's simply not an option to wait until a more convenient time. With that in mind, a whole slew of AMCtv.com content is now available via iPhone and iPod Touch. That means no more waiting until you're back at your computer to get your AMC fix. You can now enjoy instant access to the AMC News blog as well as the blogs for Breaking Bad, Mad Men and The Prisoner whether you're on a bus, in a plane, or in the bathtub (not recommended).
Click here to learn more about the application, or head straight to the AMC page on iTunes to download it for free.
Read More