AMC and Apple, Happy Together – Introducing the AMC App for iPhone and iPod Touch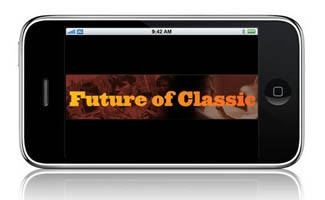 As long-time readers of this blog are well aware, the masterminds at AMC have a passion for combining their love for movie culture with a healthy appreciation for all that's new. Well, now that sensibility is expanding with a free iTunes app that will help you, the plugged-in movie-lover, indulge your love for classics old and new on the privacy of your very own iPod or iTouch.
In a nutshell, nearly everything you know and love about AMCtv.com (the columns, the interviews, the behind-the-scenes videos, the red carpet footage) is now optimized for your personal small-screen enjoyment. So check it out in the Apple App Store on your iPhone or iPod Touch, or head on over to iTunes to download it today.
Read More