Watch SciFi Camp Classics Like Dark Star Online for Free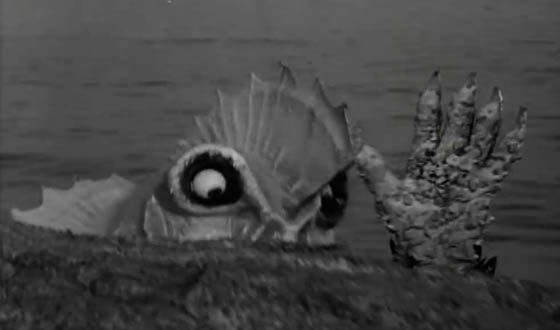 Dark Star Online for Free" width="560″/>

It's happened to us all. Fighting sleep late one night, we flip around the TV channels desperate for entertainment when we spot it: An old, black-and-white science fiction movie with paper plate UFOs and tin foil space suits. We pause, and think to ourselves, "Perfect." It's hard to say exactly why scifi B-movies hold a place in our hearts. It could be the kitsch factor — paper plate UFOs certainly have their charm, as do rubber monster suits with visible zippers and rocket ships on strings with sparklers for exhaust. It could also be some nostalgia for a time when science fiction was lighter and less complicated. For whatever reason, these scifi B-movie have far outlasted their own production values — and we're the richer for it.
Starting today, AMCtv.com is removing "random channel surfing" from the equation by proudly hosting 27 full-screen B-movie classics for free online. Mixed in among the hot-rod drag races and sing-along bikini beach parties are a few scifi gems — movies like Creation of the Humanoids (1962), where the allegories fly fast and furious in a tale of civil war between the survivors of a nuclear holocaust and the blue-skinned androids they created for slave labor; and Terror Beneath the Sea (1966), in which only Sonny Chiba — yes, that Sonny Chiba — can stop rubber-suited underwater monsters from taking over the world and converting humanity into sexless fish-men.
If you're like me, you can't get enough Sonny Chiba, so be sure to check him out in Invasion of the Neptune Men (1961), this time as Space Chief — a sort-of superhero who flies around in a rocket-propelled car and leads an army of Japanese kids against space invaders. Then join a group of scientists trying to stop a runaway planet that's headed right for Earth in Planet on the Prowl (1966), or watch radioactive mutant monsters attack unwitting teenagers in The Horror of Party Beach (1965). Do you love muttering, beach-ball-shaped aliens with a taste for mischief? Then you won't want to miss John Carpenter's outer space comedy Dark Star (1974), which remarkably started as a student film project while Carpenter was at the University of Southern California's School of Cinematic Arts.
The fun doesn't stop there. With other science fiction and fantasy titles like Hercules Unchained (1959), Teenage Caveman (1958), War of the Colossal Beast (1958) and Saga of the Viking Women available at the click of the mouse, your late nights will never be the same again. So whether you're already a fan or are simply curious to see what all the fuss is about, head on over to our B-movie site. You'll never look at A-movies the same way again.
Click here to go to AMCtv.com's B-Movie minisite now.
Read More