SXSW 2009 – New Talents Cody DeVos and Jess Weixler Bask in the Spotlight
The theaters, panels and red carpets of South by Southwest have been filled with familiar faces and established names — Seth Rogen, Todd Haynes, Kathryn Bigelow, Spike Lee and many more — but it's also important to note the festival's role as a springboard for new talent. (The mumblecore film movement can directly trace its heritage back to SXSW.)
"While SXSW has a reputation as a fun, easygoing film festival, it's
also the biggest festival we've been a part of by far. The sheer
number of films showing and activities planned is daunting," said Cody DeVos (pictured), one of the stars and co-writers of the moody, acclaimed Make-Out with Violence, which puts a supernatural story in a suburban setting. "But it's been a blast. We've met some really great people and seen some great movies, and they weren't lying about the tacos here," he continued.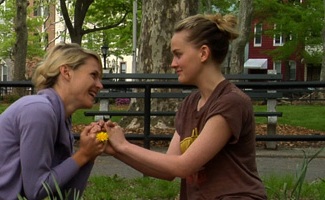 "There's definitely something about hearing laughter from a
crowded theater that makes you realize that this project you've
poured years into has really
taken on a life of its own," said Devos, who hopes to capitalize on the energy of this experience for his next project.
Actress Jess Weixler (Teeth), who attended the festival last year to talk to director Joe Swanberg, was back — this time for the world premiere of Swanberg's Alexander the Last, in which she stars. "On the whole, going to South By has its own vibe
about it," she said. "It's such a young, creative bunch of people,
everyone starts brainstorming while they're here — which is nice,
because everybody's not just focused on their own project. They're
looking at each other and saying, 'What can we make next?'" That the festival allows her to mingle with fellow emerging talent is precisely its appeal. Said Weixler, "I feel like
I'm surrounded by my peers."
Read More