SXSW 2009 – Festival's 15th Edition Spotlights I Love You Man and New Work From Sam Raimi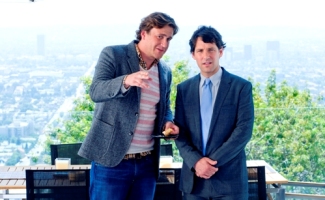 The South by Southwest Film Festival (SXSW) originated as an afterthought — a 1994 addition to the popular Austin, Texas music festival that began in 1987. Now on the eve of its fifteenth year, the movie festival hasn't just survived, it's thrived and is taking its place as one of the more important — and more interesting — film festivals in the U.S. This year will see big studio releases (opening night's I Love You, Man, with Jason Segel and Paul Rudd) sharing the docket with independent flicks (Joe Swanberg's Alexander the Last), great documentaries (Objectified, a look at industrial design from Helvetica director Gary Hustwit) and a slate of late-night horror (including a work-in-progress screening of Sam Raimi's Drag Me to Hell).
The mid-March timing of SXSW puts it in an unique position: Movies that played Sundance often use it as another way to build buzz before a wider release, like this year's Adventureland and Moon. Movies that bowed at Toronto — Kathryn Bigelow's Iraq bomb-disposal action-thriller The Hurt Locker, for instance — take advantage of the festival to mark their American debut.
That SXSW also takes place alongside a Music and Interactive festival also leads to crossover, with great rock docs and fascinating looks at technology. This year's crop of music movies include Anvil! The Story of Anvil — a hilarious, heartwarming look at a real Canadian metal band looking for a big break… as its members hit their 50s — and All Tomorrow's Parties, a chronicle of the avant-garde concert series. Technology and culture fans will be able to dive into everything from Burma VJ, a documentary about the citizen-journalists working to chronicle Burma's fight against oppression, to New World Order, a trip into the world of modern-day conspiracy theorists.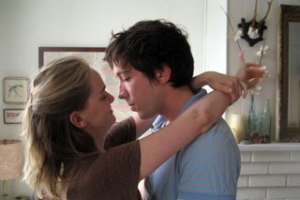 Other big-name screenings at SXSW include Seth Rogen's Observe and Report and the Zooey Deschanel/ Joseph Gordon-Levitt romantic comedy, 500 Days of Summer. And for the first time, if you want to check out some of the festival's selections, you won't have to go to Austin to do it. In a revolutionary initiative, IFC Films is offering simultaneous on-demand cable debuts of SXSW's Alexander the Last, Three Blind Mice, Zift, Paper Covers Rock and Medicine for Melancholy, starting March 14.
A big part of SXSW, though, is the festival's relaxed vibe. Unlike the pressure-cooker feel of Sundance or Cannes, SXSW has a reputation for fun — in part because the Music and Interactive festivals offer plenty of diversion for harried festivalgoers, and the mix of live shows, late night events and local barbecue means there are plenty of opportunities to unwind.
AMC News will be covering SXSW all festival long. To find out more about the films screening, check out the SXSW Film site.
Read More