Scott Sigler – HorrorHound Weekend Means The Boys Are Back in Town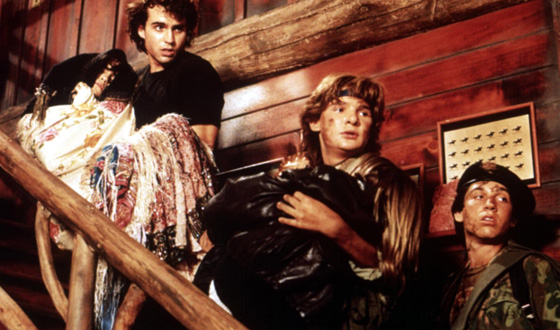 The Boys are back in town. Which boys? Why, The Lost Boys , of course. The cult classic is well represented at the awesome HorrorHound Weekend, running Fri., Mar. 27 to Sun., Mar. 29 in Indianapolis. This horror convention is put on by HorrorHound Magazine and Bloody-Disgusting.com and if you've never been to a horror con before, put this one on your list of things to do before you're dismembered by a serial killer. Seriously. (And while you're at it, Mr. Disgusting, in particular, is an excellent blogger, so check him out.) As to HorrorHound, the setup here is pretty standard and straightforward.
Actors and actresses from horror movies sit ready to chit-chat and sign autographs. Most charge for signatures — a rather douchy thing to do to fans, but everyone's got to make a buck — so be prepared. There are screenings, panels, dealers with horror-related paraphernalia and fans in various stages of hygiene. Here's a tip: Bring extra travel-size deodorants and be ready to smile and pass them out like Pez.
Horror conventions are also the places to meet the men behind the masks. HorrorHound Weekend features guys like Derek Mears (Jason Vorhees, the new Friday the 13th), CJ Graham (Jason, Friday the 13th, Part VI ), Doug Bradley (Pinhead, the Hellraiser series), Andrew Bryniarski (Leatherface, the latest Texas Chainsaw Massacre ) and John Kassir (the voice of Tales from the Crypt 's Cryptkeeper).
Okay, so big dudes in leather masks just don't do it for you. Well chill out, my homophobic friend, because that other horror-movie mainstay — "hot chicks" — is also represented. This particular weekend, for example, has one hell of a lineup: Adrienne Barbeau ( The Fog , Swamp Thing ), Amy Steel ( Friday the 13th Part II ) and America Olivo (the 2009 Friday the 13th).
Now, about the Boys: Take a look at the Lost Boys performers on the roster:
Cory Haim (Sam Emmerson, plot catalyst)
Jamison Newlander (Alan Frog, vampire hunter)
Brooke McCarter (Paul, vampire)
Billy Wirth (Dwayne, vampire)
Chance Michael Corbitt (Laddie Thompson, vampire on Ritalin)
G Tom Mac (who sang "Cry Little Sister" on the soundtrack – come on, seriously? They even got the guy who sings on the soundtrack?)
This is a lot of vamps in one place, which prompted me to Twitter Indianapolians to see if they were concerned (my Twitter name is @scottsigler, feel free to follow).
"I'm not too worried," said resident John Uhri (@y0mbo on Twitter). "Without Jack Bauer or Bill S. Preston, Esquire, Corey Haim should be able to mop them up on his own."
Jack Bauer, of course, refers to Kiefer Sutherland, a bad-ass Lost Boys vamp; Bill S. Preston, Esq., alludes to Alex Winter's Marko, the first Lost Boy snuffed by the Frog Bros.
Maybe you can't make it to Indianapolis for HorrorHound Weekend, but here are some upcoming other American horror conventions.
June 5-7 Fangoria Weekend of Horrors New York, NY
I hope to see you at one, and if I pass you a mini-RightGuard, know it's done out of love.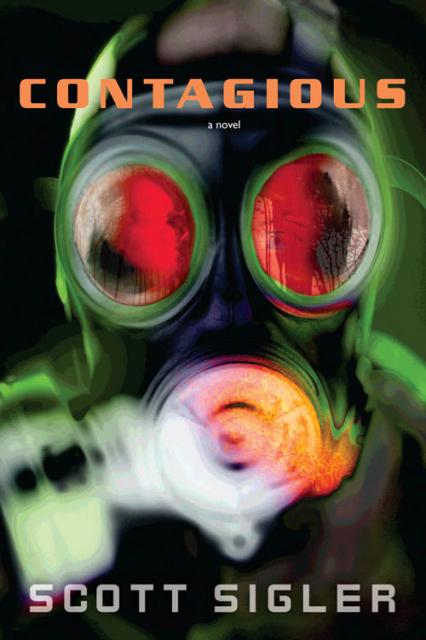 New York Times best-selling author Scott Sigler writes tales of hard-science horror, then gives them away as free audiobooks at www.scottsigler.com. His latest hardcover, CONTAGIOUS,
is in stores now. If you don't agree with what Scott says in this blog,
post a note in the comments section below. Please include all relevant
personal information, such as your address and what times you are not
home, so Scott can come visit and show you his world famous "Chicken
Scissors."
Read More