Replicant Fish Prevent Blade Runner Future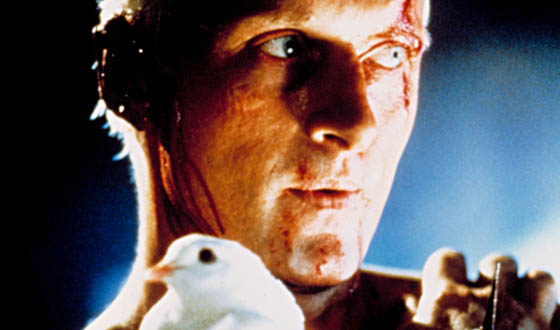 Blade Runner Future" width="560″/>

Ridley Scott's 1982 scifi epic Blade Runner depicts a dystopic society in the year 2019, where all of the world's wildlife is either dead or dying and any animals you see, no matter how convincing, are the result of artificial manufacturing. Could Harrison Ford hunt a replicant creature today? There are certainly plenty of robotic animals getting more and more realistic. But while you might go gaga over the Sega chickens and their Dream Pet series, scientists in the UK are creating creatures meant to do more than entertain. In an ironic intersection of science and science fiction, they're replicating fish that will work to prevent Philip K. Dick's vision of the future from ever becoming a reality.
As part of a research project by the European Commission and coordinated by BMT Group Ltd, Robotic fish are going to help fight water pollution. They're not meant to replace real fish; rather they're meant to keep Earth habitable so real fish can go on living.
The carp-shaped robots will be let loose in the port of Gijon in northern Spain to detect pollution in the water. If successful, the team hopes that such robots will be used in rivers, lakes and seas across the world. Scientist Robert Doyle admits releasing a school of robotic fish to detect pollution "might seem like something straight out of science fiction," but he says there's a practical explanation for choosing this form:
In using robotic fish we are building on a design created by hundreds of millions of years' worth of evolution which is incredibly energy efficient. This efficiency is something we need to ensure that our pollution detection sensors can navigate in the underwater environment for hours on end.
The school will collect data using tiny chemical sensors, which they'll transmit via Wi-Fi at their charging hub, all the while using autonomous navigation capabilities. There's no remote control or human interaction needed to make them do their jobs. There's also no need for a Blade Runner to chase them down, because they'll return automatically to their hub to be recharged. At least, that's the plan.
The five fish planned for the project will be 1.6 yards in length (roughly the size of a seal) and swim at a maximum speed of 1.1 yards per second. You can see one swimming here.
Professor Huosheng Hu and his robotics team at the School of Computer Science and Electronic Engineering, University of Essex are building the replicant creatures and plan to release them by the end of next year.
"The hope is that this will prevent potentially hazardous discharges at sea, as the leak would undoubtedly get worse over time if not located," says Hu.
Will the creatures help us prevent a bleak future, or does their existence mean we're already in one?
Read More