Sign-Up for the AMC Monthly Newsletter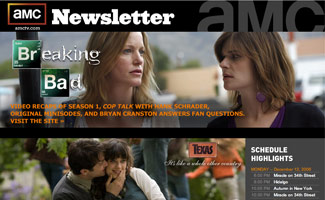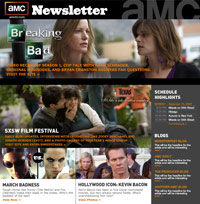 Want to know what's new on AMC's website? The AMC Newsletter will keep you up to date. You can read interviews with the stars of Breaking Bad and watch original minisodes you can't find anywhere else.
This month's mailing will also get you up to speed with AMC's extensive coverage of the SXSW Film Festival, including sneak peeks of the movies premiering there as well as behind the scenes coverage of the parties and awards. And don't forget to vote in the most recent March Badness tournament where Tough Chicks duke it out.
Don't get left in the dark — make sure you're signed up to get monthly updates on AMCtv.com's new and exciting content. Subscribe today!

Read More