Uncategorized
Flashback Five – The Best Kevin Bacon Roles You've Never Seen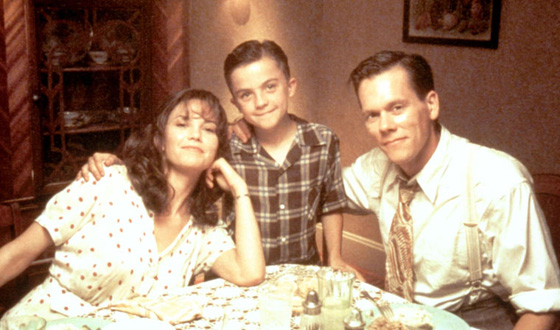 Actor Kevin Bacon's ubiquity is legendary — just ask those who enjoy playing Six Degrees of Kevin Bacon. Of course, you don't become a perpetually employed actor without being really good. We've all seen Bacon in movies like JFK , Apollo 13 , and Mystic River , but we here at Flashback Five thought we'd throw a spotlight onto some of his lesser-known, but excellent, performances.
1. Where the Truth Lies (2005)
This little-seen Atom Egoyan showbiz mystery saw Bacon and Colin Firth playing a '60s entertainment duo. Bacon plays his part with a mix of Dean Martinish cool and Jerry Lewis-style bluntness, capturing the both the retro glamour of the business and the rot underneath.
2. Tremors (1990)
Bacon and Fred Ward team up as a pair of hard-luck guys who are in the wrong place at the wrong time, as their small town becomes ground zero for an infestation of burrowing, hungry alien creatures. Bacon conjures the perfect mix of bullheaded earnestness and true courage in the face of danger.
3. The Woodsman (2004)
One of his finest pieces of acting, The Woodsman stars Bacon as a sex offender fresh from a twelve-year prison stretch for molesting a young girl. As Bacon's Walter tries to stay on the straight and narrow, you can see the torment — and temptation — in his eyes.
4. Stir of Echoes (1999)
A creepy, eerie horror tale, Stir of Echoes begins as Bacon's character, hypnotized on a dare, is haunted by visions from the other side. We never fail to buy into the movie's insidious vibe, in large part because of how scared Bacon seems to be.
5. My Dog Skip (2000)
My Dog Skip gave Bacon a chance to play "normal" as a husband and father figure. He's there for his son, Frankie, and gives off an air of quiet dignity that makes the film shine.
Honorable Mentions:
1. The River Wild (1994) features Bacon as a swaggering killer opposite Meryl Streep's unlikely hero. Bacon brings a nice taste of villainous charisma to the part.
2. Murder in the First (1995) featured a gaunt, haunted (and haunting) Bacon as a petty criminal turned murderer at Alcatraz.
3. Hollow Man (2000) gave Bacon a chance to play a truly diabolical villain — a scientist who's turned himself invisible and finds he's capable of all kinds of things when no one's watching.
4. Beauty Shop (2005) features one of Bacon's purest comedy performances as Jorge, a salon owner with airs of pretension and an outrageous accent.
5. Telling Lies in America (1995) was little seen, but Bacon shines in a complex role as a DJ who mentors Brad Renfro in the wicked ways of the world.
Read More