Five Actors Who Played Young a Long Time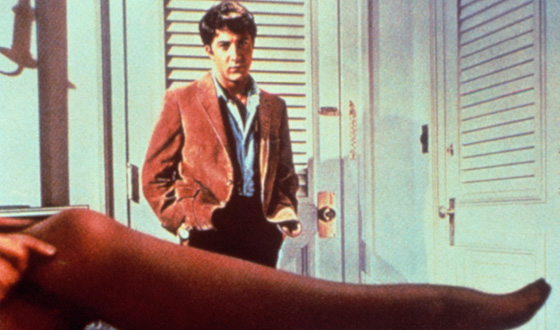 Hollywood has a long history of churning out child stars, kids who hit it big… only to be dumped from the studio system as soon as they hit their awkward teen years. (Jonathan Lipnicki, we're looking at you.) But what about the actors who played much younger than their age for far too long? It's a common practice in television — Emmanuel Lewis, the entire cast of Beverly Hills 90210, to name a few examples, but it happens in movies too: Boyish looking actors who repeatedly play parts younger than they really are. Herewith, some of the oldest "child stars" in Hollywood:
Michael J. Fox
In 1985, Michael J. Fox starred in both Teen Wolf , and Back to The Future
as a 17-year-old high school student, even though he was 24. (Fox's diminutive status could have been a contributing
factor: He's not quite 5′ 5″. ) While superhero and Bond movies have no
qualms about replacing major characters, Fox continued to reprise his
role as Marty McFly — by the time Back to The Future Part III
hit in 1990, Fox was 29… and still playing a 17-year-old. Later movies like 1993's Life With Mikey would play on his child star status.
Brendan Fraser
Though he's now best known for his grown-up roles in The Mummy series, Fraser first hit it big as a Jewish teenager in 1992's School Ties … even though he was 24 (and not Jewish). Then Fraser played a college senior in With Honors (1994). And of course, Fraser played a college student again in Gods and Monsters
(1998), at which point he was 30 years old. That's even past graduate school age, don't you
think?
Dustin Hoffman
Hoffman's first major film role was, of course, 21-year-old Ben Braddock in The Graduate (1967), which he played when he was 30. The middle-aged Hoffman was also cast in younger parts — as sometimes can happen (for All The President's Men ,
the 39-year-old Hoffman was playing the 29-year-old Bob Woodward) —
but the age gap was especially large when it came to 1988's Rain Man .
Though Hoffman's character's age is never specified, it is suggested
through flashbacks that he is only slightly older than Tom Cruise's
Charlie Babbitt. At the time of the movie's release, Cruise was 26…
and Hoffman was 51.
Ralph Macchio
Macchio is best known for his work in the Karate Kid
series, playing the same character, at essentially the same age through
three films. He was already 24 when cast as a high school student in
1984's The Karate Kid, and 28 by the time the second sequel was
released… though all three movies are meant to take place in the same
year. His age is never mentioned in 1992's My Cousin Vinny ,
but it is at least implied that Macchio (who was then 31) was playing a
college-age teen. Perhaps his casting agents can be forgiven for their
choices — in January, Macchio's appearance at the Slamdance Film
Festival, had some comparing him to Dorian Gray.
Mickey Rooney
Although better known to audiences today for his work as an older security guard in Night at the Museum ,
Mickey Rooney is probably the most famous example of this phenomenon.
Rooney starred as a young child in 78 different "Mickey" films from
1927 through 1936 — no doubt in part because the actor only grew to be
just 5′ 2″ tall. It wasn't until 1937's A Family Affair that the actor, then 17, played his own age in the first of the many Andy Hardy movies he would go on to star in.
Read More