Daily Scan for 03.03.09 – Schwarzenegger May Cameo T4, The Second Coming Resurfaces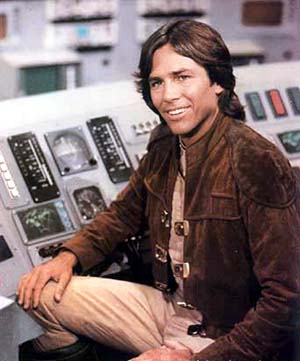 • Ain't It Cool News claims to have gotten the inside scoop on Tron 2 from some nefarious scoundrel lurking about the lot.
• Musician Nick Cave is doing the soundtrack to the Hollywood adaptation of Cormac McCarthy's post-apocalyptic drama, The Road, and the BBC offers up a haunting taste.
• Some new Terminator Salvation stills for your discriminating approval, and in other T4 news, McG says it is still possible that Schwarzenegger and Hamilton will make cameos.
• Richard Hatch struggled for years in the late '90s to launch his own new Battlestar Galactica series, called BSG: The Second Coming. Remarkably, it doesn't look too bad.
• There were a lot of rumors over the weekend that some of the Star Trek: The Next Generation crew would appear in J.J. Abrams' Star Trek. Ixnay, says Trekmovie.com, although you can still pick up those cameos in the prequel comics.
• Entertainment Weekly's Jeff Jensen lists all the things that Zack Snyder cut from Watchmen. Essentially, he says, he cut the nuance.
• No classic, be it Jane Austen or Mickey Mouse, will escape Zombie revisionism: Presenting Disney Zombies.
Read More