AFI Dallas 2009 – Is Slumdog Millionaire Really Danny Boyle's Best Movie?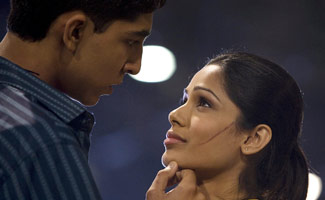 Danny Boyle has consistently taken independent movies that might have gotten swept under the rug and made them (and their actors) into veritable superstars. At AFI Dallas, an entire panel discussion was devoted to asking what Slumdog Millionaire's success means for independent filmmakers as they decide the future of their projects.
Boyle started out with Shallow Grave in 1994, and then moved straight to Trainspotting, which made waves for its graphic depiction of drug abuse and turned Ewan McGregor an actor to watch. Since then, Boyle's been recognized for jumping genres with zombie movie 28 Days Later, scifi epic Sunshine, and most recently, Oscar darling Slumdog to his credit. Which movie is his best?

Read More