Your Classics Awards – Gunslingers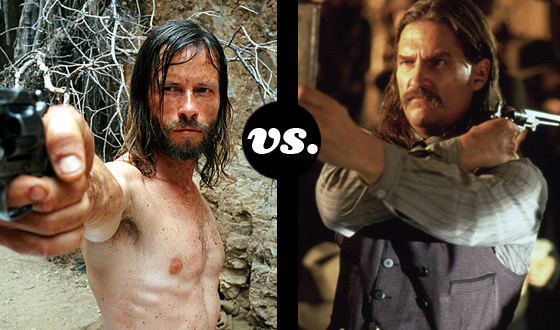 Wind whistles through the house frames. Dust drifts across the silent streets. Two figures stand with hands perched above their holsters. It's time for a showdown! And while being a quick-draw is essential, it isn't always what spells victory or defeat. Can younger gunslingers like Guy Pearce ( The Proposition ), Leonardo DiCaprio ( The Quick and the Dead ) and Jeff Bridges (Wild Bill) unseat an older generation of cowboys represented by John Wayne ( The Undefeated ), Gregory Peck ( The Gunfighter ) and Yul Brynner ( Westworld )?
Decide what qualities really make a gunslinger great in this battle royal.

Read More