Uncategorized
Flashback Five – The Worst Best Pictures in Oscar History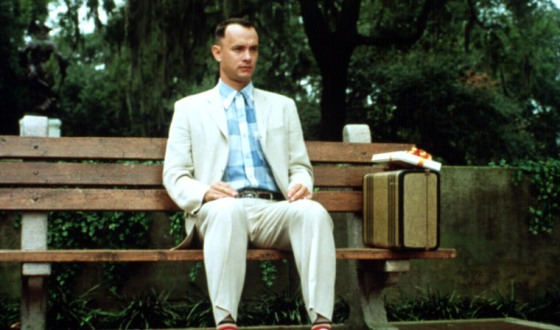 Every year, Academy members give moviegoers at least one reason to begrudge and bemoan them. This, of course, is half the fun of the Oscars. In this edition of Flashback Five, we look at the Best Picture winners we've found to be the most undeserving — and name the movie that history and heartfelt passions have shown to be that year's real winner.
1. 1994: Forrest Gump (Real Best Picture: Pulp Fiction )
Robert Zemeckis's shaggy-dog story about a lovable dimwit was technically accomplished, cloyingly sentimental, and politically suspect. Remind me again why, while Forrest is showered with riches, Robin Wright Penn's principled, outspoken Jenny has to die. Tarantino's Pulp Fiction was exciting and morally challenging. The fact that so many moviemakers have tried to duplicate it — and no one has tried to reproduce Gump's saccharine stupidity — says it all.
2. 1997: The English Patient (Real Best Picture: Fargo )
The English Patient turned a complicated real-life figure into a swoon-worthy tragic-romantic hero (played, of course, by Ralph Fiennes). The movie's bold and sweeping, but it comes off as phony-tragic. Fargo is a Midwestern morality tale full of off-kilter humor — without the pumped-up posturing.
3. 1941: How Green Was My Valley (Real Best Picture: Citizen Kane )
Hands up, anyone who's watched sometime in the past ten years How Green Was My Valley. No one? Citizen Kane — which, while telling a tale of media, melancholy, and the human condition, pretty much invented the grammar of modern movies — gets better every year. This is not the first time the Academy let sentiment triumph over sense.
4. 1965: My Fair Lady (Real Best Picture: Dr. Strangelove )
My Fair Lady is a very good stage-to-screen adaptation of a beloved musical. Compared with Dr. Strangelove — morbid, funny, scary, and still relevant — My Fair Lady seems more like a mere trifle.
5. 1999: Shakespeare in Love (Real Best Picture: Saving Private Ryan )
Yes, there are problems with Saving Private Ryan's storytelling (most famously explored and exploded by William Goldman). But the technical accomplishment and power of Spielberg's World War II epic should have made it a shoo-in for Best Picture. Regardless, the biggest branch of the Academy's voters is made up of actors, and Shakespeare In Love, a light, slight comedy, is all about how there's no business like show business.
Honorable Mentions:
1. In 1980, Kramer vs. Kramer took Best Picture for a sensitive exploration of divorce. But does it compare with the power and the glory of Apocalypse Now ?
2. In 2006, careful marketing and old-Hollywood homophobia helped the maudlin melodrama Crash , which won over the wrenching Brokeback Mountain .
3. In 1957, the hollow, star-filled spectacle of Around the World in Eighty Days took the trophy, but The Ten Commandments is bigger, better, and bolder.
4. In recent years, the Academy has tended to reward lavish period pieces over dramas devoid of moralism, which is why, in 2001, Gladiator bested Traffic .
5. The Best Picture Oscar in 1953 went to a star-heavy ensemble piece, The Greatest Show on Earth . (Maybe it was voted for by the entire cast.) Meanwhile, High Noon is now considered peerless.
Read More