Want More Army of Darkness? Try the Comics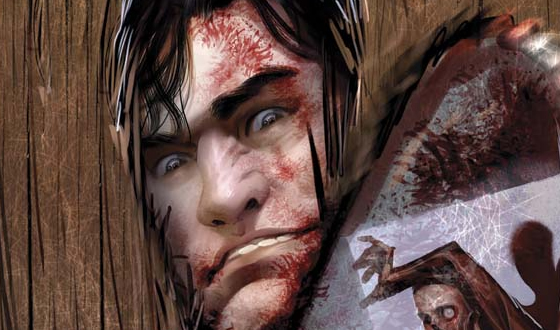 Army of Darkness? Try the Comics" width="560″/>

Sam Raimi and Bruce Campbell fans still hold out hope that the duo will
return to their beloved creation, "boomstick"-wielding demon fighter
Ash Williams. Last seen on-screen in Army of Darkness , Ash's
adventures have continued in multiple comics published by Dark Horse,
Devil's Due, and Dynamite Entertainment.
Illustrator John Bolton kicked off the first Army of Darkness
comic book series, an adaptation of the movie
written by Sam and Ivan Raimi. Since then, Ash has crossed over with
several other movie and comics franchises, meeting everyone from Raimi's Darkman to zombie Spider-Man. Ash has had so many comic book
crossovers (Reanimator, Freddy and Jason, even Xena),
he's starting to make Batman look like a homebody. To learn more, check out our photo gallery below. For more on Army of Darkness, and other horror comics, visit ComicMonsters.com.

Read More