Ten Movies Completely Overlooked by Oscar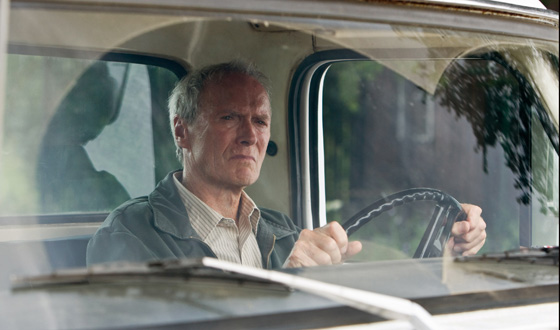 Hindsight is 20/20, so it would be unfair to chide the Academy of Motion Picture Arts and Sciences for depriving these excellent movies of even a single lousy Oscar nomination. Could anyone have predicted that all would shake off the snub and remain in the popular consciousness? And that many would end up more respected than their contemporaries, the ones racking up the statuettes? Here are ten films that have stood the test of time (well, nine – Gran Torino hasn't had a chance yet), despite getting no love from Oscar.
1. The Big Sleep (1946)
Perhaps the quintessential example of the hardboiled private detective drama, this fine film noir by Howard Hawks was adapted from a Raymond Chandler novel by William Faulkner — who apparently can win a Nobel Prize but not an Oscar. The onscreen heat between Lauren Bacall and Humphrey Bogart, newlyweds when the movie hit theaters, wasn't enough to overcome the tangled plot, though. So while Bogart turned in a quality performance and deserved a nod at the very least, the lead actor field in 1946 was very competitive, with James Stewart ( It's A Wonderful Life ) vying for the top spot against Gregory Peck ( The Yearling ) and Frederic March ( The Best Years of Our Lives ).
2. Gran Torino (2008)
Lavishly praised by nearly everyone, with a 92% Rotten Tomatoes approval rating and a spot on the American Film Institute's top ten list for 2008, Clint Eastwood's latest — and maybe last! — venture as actor and director was sadly left at the Oscar altar. Eastwood won the National Board of Review's Best Actor award this year, and Gran Torino's theme song was nominated for a Golden Globe (it lost to Bruce Springsteen's "The Wrestler"). But there are many strong contenders in the Best Actor category for the 81st Academy Awards, with stellar performances by Sean Penn (Milk) and Mickey Rourke (The Wrestler).
3. Miller's Crossing (1990)
John Turturro's histrionics — he can't die "out here in the woods, like a dumb animal!" — should have been enough to earn him a Best Supporting Actor nomination, although he likely would have lost to Joe Pesci for his menacing, memorable turn in Goodfellas . And Barry Sonnenfeld's graceful, highly stylized camerawork, epitomized by the long introductory shot of a black hat soaring through a forest, would have given Gordon Willis (nominated for The Godfather Part III ) and Dean Semler (who won for Dances with Wolves ) a run for the money. But the most tragic omission was the Coen brothers' intricate script, full of invented catch-phrases that seem like classics, although they're brand spanking new.
4. Once Upon a Time in America (1984)
Sergio Leone's epic gangster movie, the director's last, was shortened
dramatically for American audiences, and its complex structure
rearranged. Roger Ebert called the result "an incomprehensible mess,"
and he's hardly alone in that opinion. So the crime classic might be a
victim of this brutal re-edit, since both the director and his longtime
collaborator, composer Ennio Morricone, won BAFTAs. Neither they nor
co-stars Robert De Niro and James Woods were recognized stateside, in a
year when Amadeus and A Passage to India were the period pieces making the most noise.
5. Reservoir Dogs (1992)
Reservoir Dogs was Quentin Tarantino's powerful feature debut, but come Oscar time he didn't get the recognition of the veterans on the
slate — Robert Altman ( The Player ) and Clint Eastwood ( Unforgiven ) among them. The ensemble cast had no real standout to face off against the flashy efforts of Robert Downey, Jr. ( Chaplin ), Denzel Washington ( Malcolm X ) and especially Al Pacino ( Scent of a Woman ),
who tangoed off with that year's Oscar. But Tarantino's command of the
non-linear narrative, and the film's balletic brutality, made Reservoir Dogs an almost instant classic.
6. The Searchers (1956)
It took decades for The Searchers to find favor with critics, perhaps because it was a Western in a year when epics dominated. Lavish productions like The Ten Commandments and Giant dazzled audiences and scooped up most of the awards: Best Picture went to Around the World in 80 Days and Best Actor to Yul Brynner for The King and I . And while John Ford displayed his usual strong command of the wide open spaces, The New York Times
review commented: "some of those campfire scenes could have been shot
in a sporting-goods store window." But times change and tastes evolve,
and today The Searchers is widely regarded as John Wayne's best movie (by AMCTV.com voters, among others) and was named the Greatest Western of All Time by the AFI.
7. The Shining (1980)
Yes, it's a horror movie. Yes, it's based on a book by the relentlessly
populist Stephen King. Yes, Jack Nicholson never lets the audience
forget he's Jack Nicholson. But the gorgeous camerawork and judicious
use of special effects, along with Stanley Kubrick's elegantly paced
direction make The Shining a superior piece of cinema. The 1980 Best Director Oscar went to Robert Redford for the rather ordinary Ordinary People , edging out Martin Scorsese ( Raging Bull ) and David Lynch ( The Elephant Man ). Ponderous Tess was honored for Best Cinematography. It was a head-scratcher of a year all around.
8. Sweet Smell of Success (1957)
Another movie that took time to reach an audience, Sweet Smell of Success was a box office failure and spent the Oscars in the shadow of The Bridge on the River Kwai (as did everything else — David Lean's masterpiece picked up seven awards that year, including Best Picture). But if Sweet Smell of Success was good enough to be quoted extensively by that weird guy in Diner ,
it was surely good enough for a nomination or two. Ernest Lehman and
Clifford Odets' whip-smart dialogue, delivered rapid fire by Burt
Lancaster and Tony Curtis, finds the intersection between overheated
film noir repartee and beatnik speak. And the evocative and realistic
scenes of mid-century New York City conjure up a world that never was,
but should have been.
9. To Have and Have Not (1944)
Howard Hawks is shunned once again, possibly due to this noir classic's many similarities to the earlier Casablanca . Now remembered for Lauren Bacall's stunning debut and her romance with co-star Humphrey Bogart, which blossomed on the set, To Have and Have Not
couldn't get noticed, even with dialogue from the pens of Ernest
Hemingway and William Faulkner. A lot of heavy hitters had a hand in
screenplays that year, including John Steinbeck ( Lifeboat ) and Raymond Chandler ( Double Indemnity ), and three other renowned directors were also losers: Otto Preminger ( Laura ), Alfred Hitchcock and Billy Wilder were defeated by Leo McCarey for Going My Way .
10. Touch of Evil (1958)
Orson Welles late noir tour de force (he wrote, directed and appears in
the movie as well) had a few strikes against it. The film was re-edited
by Universal Pictures without Welles' input, Charlton Heston was not
convincing as a Mexican, and Janet Leigh's portrayal of a woman under
the influence of heroin has not held up well at all. But even if the
acting was lacking, the gorgeous opening shot — a classic — and the
moody, stark cinematography are still much admired today. Henry
Mancini's phenomenal score lost to Andre Previn's music for Gigi , which won in all nine categories for which it was nominated. Still, Touch of Evil might be the greatest B movie ever made, and that's saying something.
Read More