Video
AMC Storymakers Sits Down With Five Oscar Nominees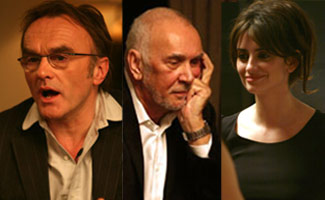 AMC Storymakers hosts Peter Bart and Peter Guber meet with five of this year's Oscar nominees for an intimate round-table discussion. Amy Adams, Danny Boyle, Penelope Cruz, Frank Langella and Melissa Leo talk about topics ranging from the importance of failure to falling in love with your character.
Tune in to watch the show on-air Fri., Feb. 13 at 8PM | 7C or watch exclusive footage online.

Want more? Click here for additional AMC News videos.
Read More