Uncategorized
Q&A – Peter Guber, Chairman of Mandalay Entertainment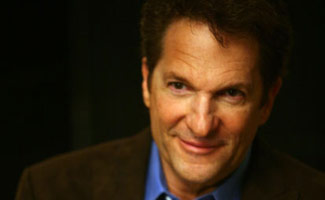 Peter Guber, former studio chief for Columbia Pictures and current chairman of Mandalay Entertainment, talks to AMCtv.com about bringing together the industry's best talent to discuss the movies on AMC Storymakers, his new show with Peter Bart.
Q. How has the film industry changed since you began working in it?
A. Everything has changed except for one thing: Story. Whether it's digital technology, special effects, 3D, stars, changing audiences, different methods of distribution and exhibition — every single piece of the panoply of activities that connect to audiences has changed except story. At the end of the day it starts with good old fashioned words on a page.
Q. What do you consider your greatest accomplishment as a producer?
A. To be connected to a line of storytellers over the ages who've
brought entertainment, awareness, informativeness, light, and
thoughtfulness to audiences everywhere. I'm just one more tiny drop in that flow of human
energy and human experience.
Q. In addition to being founder and chairman of Mandalay
Entertainment, you're also a professor at UCLA. What do you hope to
impart to your students?
A. I can't put in what God left out. All I can do is assist the
students in exploring their creativity, find the best talent to express
it … and make them understand that the navigational stakes may be
daunting — success and failure are partners in the process.
Q. What's your favorite thing about working with Peter Bart?
A. To find his boiling point each day. You never know what he'll go
off on, and trying to explore that whenever we're on a different
subject is always fun. He's so smart and he has such sharp and
interesting opinions that I like to find the place that triggers that.
Q. How will Storymakers continue or improve on Shootout, your earlier interview show with Peter Bart?
A. In Storymakers, the emphasis is on how people in the
creative enterprise of storytelling — movies, television, whatever —
deliver an experience to their audience. What we're working on now,
it's more of a multifaceted environment. It's not contentious, it's
illuminating. Shootout was meant to have a more
confrontational, edgy feeling, it was designed as a show that was
one-on-one. This is a show where artists speak to artists in a very
relaxed atmosphere. We help direct and shape it.
Q. What is the biggest challenge in moving from the typically two-on-one interview format of Shootout to the roundtable style of Storymakers?
A. The key is that you have to be more interested than interesting.
You have so many people who are interesting that you want to shine a
light on them and the aspects of their work that may be in the dark, to
both themselves and the audience. The idea is not to present yourself
as a fount of all knowledge and information, but rather as a vehicle
for them to explore their ideas and creativity.
Q. How has the significance of the Academy Awards changed over time?
A. What's happened is an onslaught of wannabes and potential
hijackers for the momentum of the awards that come so far before, it
may have lessened the impact of the Oscars, certainly in their impact
as an economic engine. When you have the SAG, the Writers Guild Awards,
the Producers Guild Awards, the Western Union Awards, the East Los
Angeles Film Critics Awards, the Awards for People Who are Left-Handed,
the Awards for People Who are Right-Handed — by the time you get to
the Oscars these other awards have already redirected the voting or
predetermined who'll win.
Q. Is there anyone you'd love to interview that you haven't yet?
A. Two people I interviewed but who I would have liked to have
interviewed on camera: David Lean and Cary Grant. I had lunches and
dinners with them, and they were people who I found unique and
interesting because of how they influenced the art form. Especially
with Lean, he did it the old fashioned way, no special effects but
human effects — not sleight of hand, but sleight of heart.
Read More