Opening Night – Corporate Corruption Thriller The International Has Great Timing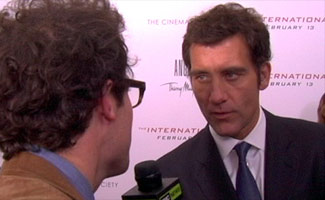 AMC News correspondent Jacob Soboroff hits the red carpet of The International to talk with stars Clive Owen and Naomi Watts. Both actors agree that the timing of this movie — about financial corruption — couldn't be more perfect, considering the current state of our economy.

Want more? Click here for additional AMC News videos.
The New York opening of the film was just one pit stop for its two co-stars, Clive Owens and Naomi Watts, who globe-trotted to such locations as Istanbul and Milan as part of the production. Yet, as we learned in this exclusive video, what impressed these actors most was what director Tom Tykwer (Run, Lola, Run, 1998) had waiting for them when they arrived in Berlin. It would appear that even in this economy, a colossally evil financial institution in still no match for a big Hollywood budget.
Read More