Uncategorized
Flashback Five – The Best Harrison Ford Roles You've Never Seen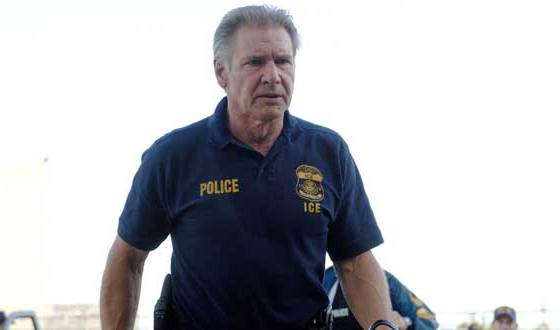 Harrison Ford is best known for his roles as Han Solo and Indiana Jones, but if you really look at his résumé, you can't help but notice he's made some very interesting choices in between doing multi-million-dollar blockbusters. With Crossing Over opening this week (starring Ford as an L.A. immigration cop), we here at Flashback Five thought we'd take account of his lesser-known roles.
1. Allie Fox, The Mosquito Coast (1986)
In this Peter Weir drama, Ford takes all his charm and charisma and flips it inside out, as he plays a father who moves with his family to Central America in search of a dream. Ford's rule-breaking maverick is bent on living free.
2. John Book, Witness (1985)
As a cop in Pennsylvania Amish country, Ford delivers one of his greatest stealth performances, sneaking romance, good humor, and real emotion into ticking-clock suspense. His scenes opposite Kelly McGillis's widow have a sweet sadness to them.
3. Henry Turner, Regarding Henry (1991)
The plot's pure cliché, as a corporate heel takes a bullet to the brain and awakens from a coma as a wide-eyed amnesiac innocent. But Ford's performance consists of more than just warmed-over sentiment. (Imagine Robin Williams in the title role — and shudder with fear.)
4. Rusty Sabich, Presumed Innocent (1990)
In this Scott Turow adaptation, Ford plays a prosecutor accused of murder when his mistress is found dead. The ensemble cast (Greta Scacchi, Bonnie Bedelia, Brian Dennehy, and Raul Julia) is impressive, but Ford anchors the film as the kind of complex, complicated character you don't often see in courtroom thrillers.
5. Jack Trainer, Working Girl (1988)
If ever Ford came close to unlocking Cary Grant's secret — the trick of being a handsome man who seemed even more handsome as a fool — it was in this Mike Nichols comedy. Yes, Melanie Griffith and Sigourney Weaver got Oscar nods, but watch closely and see how Ford gave them great backup.
Five Honorable Mentions:
1. Richard Walker, Frantic (1988): As Ford chases his missing wife through Paris, he evokes the Jimmy Stewart of Hitchcock classics like Vertigo and Rear Window .
2. Captain Alexei Vostrikov, K-19: The Widowmaker (2002): Yes, the accent's laughable — but Ford tackles a tough role in a true-life tale about a Soviet submarine captain that most movie stars wouldn't have touched with a ten-foot pole.
3. Dr. Richard Kimble, The Fugitive (1993): Ford infuses what could have been a by-the-book TV-to-big-screen action film with real emotion.
4. Dr. Norman Spencer, What Lies Beneath (2000): Robert Zemeckis's mean, moody ghost story gets considerable support from Ford's work opposite a haunted Michelle Pfeiffer. (What is it with Ford and doctors, anyway?)
5. Bob Falfa, American Graffiti (1973): Ford may have a bit part in American Graffiti as a drag-racing, hat-wearing, trash-talking hot-rodder, but he bites down hard on that morsel.
Read More