Five Actors Who Define the Oscar Curse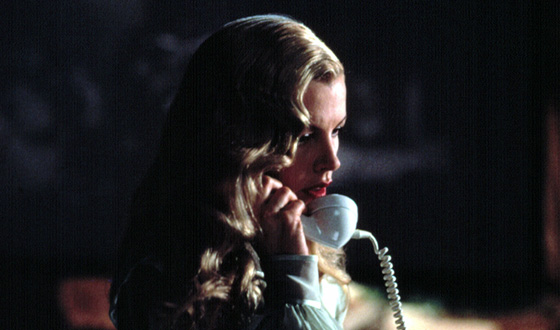 With all due respect to this year's first-time winners, Kate Winslet and Penelope Cruz, sometimes it seems like winning an Oscar is the worst thing that can happen to an actor. Expectations increase, but a statue on the mantle offers no guarantee of continued success; scores of award winners have seen their careers tank after the win. Is it bad luck or are the planets aligning over Hollywood in ominous ways? Whatever the reason, this list of actors represents Bruce Springsteen's "Glory Days" better than the high school homecoming queen you saw dumpster diving outside China Kitchen.
5. Timothy Hutton
He was only 20 when he won his best supporting Oscar for his portrayal of a suicidal teen in Ordinary People , but then Timothy Hutton seemed to disappear for years after his win. Taps and The Falcon and the Snowman ? Those are more than 20 years old. He's been working in TV of late, but what happened? Wasn't he supposed to be another Sean Penn or Richard Gere, a Matthew Broderick or at least a Sam Neill? Is his only relevance to today's culture the fact that Angelina Jolie was once into him?
4. Kim Basinger
It
became clear Kim Basinger had the Oscar Curse two years
ago, when her ex-husband Alec Baldwin was in the hot seat on The View
to explain his voice-mail rant against their daughter. At that moment
we were all reminded that Kim Basinger is… still alive… and an even
smaller percentage remembered that she won an Oscar not too long ago.
She received the award for her part as a Hollywood call girl in LA Confidential , a role she played perfectly. Delivering her
acceptance speech, Basinger seemed truly grateful — but evidently the
Oscar gods thought that wasn't enough and cast her career into
a nosedive. Maybe it's the "Debra Winger Effect" of a leading lady just
getting too old for Hollywood. No matter the reason, she deserves a
better swan song than The Sentinel .
3. Mira Sorvino
Mira Sorvino burst onto the Hollywood scene with her Oscar-winning role as Linda Ash in Woody Allen's Mighty Aphrodite . Besides being Paul ( Goodfellas )
Sorvino's daughter, she seemed like she was that combination of smart
and cute that would drive teenage girls and men to theaters for at
least a couple of decades. But it didn't happen. Maybe it was her choice of projects, like Mimic , Summer of Sam , and the Replacement Killers .
Or maybe the Curse took hold: Most recently Mira Sorvino starred in a TV miniseries. She speaks like twelve languages, went to Harvard and
she's on the same network as Howie Mandel? Something is definitely
amiss.
2. Halle Berry
No more needs to be said about Halle Berry's Oscar Curse than the synopsis of her upcoming movie, Frankie and Alice:
"A young woman with multiple personality disorder struggles to remain her true self and not give in to her racist
alter-personality." When you're done flinching, remember Berry won Best
Actress for her role as Leticia Musgrove in Monster's Ball …
which was followed by Gothika , Cat Woman, Perfect Stranger, and Die Another Day . After winning an Oscar you'd think people would ask about her craft, yet for her press tour of Perfect Stranger, I bet the most popular question was, "What's it like kissing Bruce Willis?"
1. Cuba Gooding Jr.
This guy is as synonymous with the Oscar Curse as Martin Scorsese is
with eyebrows. He was a rising star with great performances in Boyz in the Hood , Outbreak , Judgment Night , and A Few Good Men , and then came his coronation: A supporting actor Oscar for his role as Rod Tidwell in Jerry Maguire .
Cuba's "Show me the money" catch phrase swept the country and became a
part of the popular culture. But after a lively and memorable
acceptance speech, something happened. Boat Trip was the first in a line of questionable choices, and of late, his career has been less American Gangster , more Norbit and voice work on A Dairy Tale and Home on the Range. At the Oscars last week, Gooding chided Robert Downey for playing a black man in Tropic Thunder, "Come on man, that's not fair. The brothers' need work!" We all laughed… and nodded knowingly.
Read More