Uncategorized
Flashback Five – The Lighter Side of Bankruptcy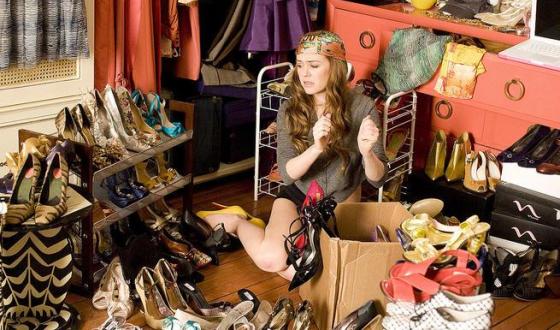 Why, I sometimes ask myself, are there so many comedies about going broke? As Mel Brooks reminds us, "Tragedy is when I cut my finger; comedy is when you fall into an open sewer and die." In tough times, watching someone go though even tougher times can be a source of relief. This week's Flashback Five is about comedies in which a protagonist loses everything — making us feel better about ourselves.
1. Trading Places (1983)
This may be best remembered as the film that made Eddie Murphy a star, but it's worth noting how good Dan Aykroyd is as a Wall Street player hurled into poverty by the machinations of Don Ameche and Ralph Bellamy. His befuddled-and-bankrupt persona is a riot.
2. Mr. Blandings Builds His Dream House (1948)
Anyone who's stood in a Home Depot with a long shopping list and a sick feeling in his or her stomach can sympathize with Cary Grant when his new home turns into a maw that consumes his savings. It's a story so timeless that it has been remade as The Money Pit and Are We Done Yet?
3. Fun With Dick and Jane (1977)
Starring George Segal and Jane Fonda as a young couple who turn to a life of crime when their bills become insurmountable, Fun With Dick and Jane (remade, in 2005, with Jim Carrey and Téa Leoni) has a stinging acid tone — and Ed McMahon as the bad guy.
4. The Jerk (1979)
Steve Martin's feature-film debut is a rags-to-riches-to-rags story, as Navin R. Johnson (Martin) makes a fortune off the Opti-Grab, his revolutionary eyewear accessory, which, of course, turns out to make people go cross-eyed. Martin goes up and down the ladder of wealth — and bangs his head on every rung.
5. Americathon (1979)
One of the weirdest Carter-era cultural artifacts you're ever going to see, Americathon takes place in the near future, when Americans aren't going broke — America is. With the country on the edge of financial disaster, Peter Riegert's media-savvy PR man proposes a pledge drive, complete with musical performances. Featuring John Ritter (as President Chet Roosevelt) and Elvis Costello (performing "Crawling to the U.S.A."), the movie looks, in light of recent events, both foolish and wise.
Honorable Mentions:
1. Confessions of a Shopaholic (2009), opening this weekend, stars Isla Fisher as a spender on a bender who gets in deep debt with limited options for getting out.
2. Overboard (1987) stars Goldie Hawn as an amnesiac heiress cruelly tricked by Kurt Russell's poor carpenter into believing she's his wife. Hawn is charming as she tries to cope with reduced circumstances.
3. Kinky Boots (2005) is a fun variation on the traditional save-the-business plot, as a struggling boot-maker, facing ruin, decides to try his hand at manufacturing glamwear for drag queens.
4. Zack and Miri Make a Porno (2008) starts with two broke protagonists deciding to make an adult film — and gets wackier from there.
5. Brewster's Millions (1985) isn't really a bankruptcy tale, but watching Richard Pryor and John Candy try to squander $30 million in 30 days in order to claim a $300 million fortune is a nice tweak on the genre.
Read More