What to See – Revolutionary Road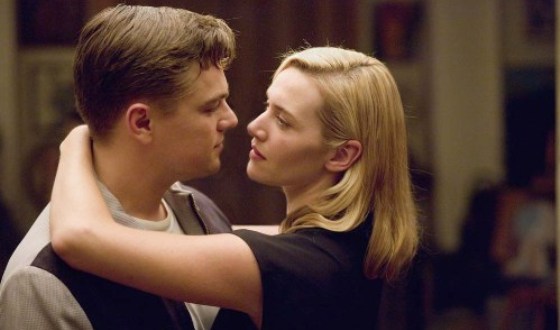 Revolutionary Road" width="560″/>

At first, I shrugged off Sam Mendes's adaptation of this Richard Yates novel. Wow, that really blew the lid off of unhappiness in the '50s, I sighed, jaded and unimpressed. But something about Revolutionary Road has stuck with me. After all the happy stories about the film's reunion of Kate Winslet and Leonardo DiCaprio, all the beard-stroking pieces about how the film captures or overlooks the most essential parts of Yates's novel, and all the praise for Michael Shannon, what changed my mind was the realization that Revolutionary Road isn't about people who are unhappy in the suburbs in the '50s: it's about people who would be unhappy anywhere, at any time.
That may be what's dooming Revolutionary Road: audiences like to see people falling in love or fighting crime or laughing over a shared joke. It's a tougher sell to get them to sit in the theater and watch two people — ordinary, flawed people — claw and scratch at each other like animals in a cage. April (Winslet) is convinced that she and Frank (DiCaprio) can still live their dream and make it to Paris, where, presumably, happiness is to be found. Frank thinks a move would be irrational. What both of them aren't willing to admit — and what Winslet's and DiCaprio's performances make clear — is that April and Frank aren't afraid of being trapped in dull, tedious suburbia: they're afraid to be free. Mendes's American Beauty gave you laughs as an escape hatch; Revolutionary Road stays tough.
Mendes — and cinematographer Roger Deakins — have made a great-looking film, one of shine and surface glory and also shadows and darkness. Glances and pauses have the same power as shouts and stern rebuttals. It would have been easy — and very profitable — to reunite Winslet and DiCaprio as young, beautiful lovers; the fact that Mendes, Winslet, and DiCaprio made a movie about how youth, beauty, and love are never enough deserves respect.
Also Worth Seeing in a Theater Near You:
Defiance, the latest from Edward Zwick ( Blood Diamond , The Siege ), is another of his high-minded melodramas — Zwick's movies contain so much moral and ethical nutrition, they can sometimes feel like the cinematic equivalent of broccoli. But Defiance does tell a fascinating, true story about three brothers who hid hundreds of Jews from the Nazis in Belorussia's forests during World War II. Zwick's technical production and direction is top-notch, and Liev Schreiber gives a fearless performance as the one Bileski brother who would rather kill enemies than help friends.
Read More