Web Stalker – George Romero's Rep Gets a Boost From Another Director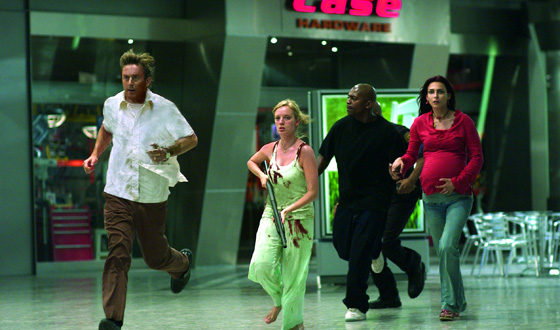 It's been a rough week for iconic horror director George Romero, what with a sales reel for his upcoming … Of The Dead leaking to near-universal mockery before the company behind it got all litigious and had it taken offline. But all is not lost in the Land of George, with considerably warmer feelings being heaped upon the upcoming remake of Romero's little-seen 1973 thriller, The Crazies , the story of a small Kansas town whose water supply is infected by a toxin that drives the town insane. We've already seen remakes of Dawn of the Dead and Night of the Living Dead , and after some years in the making, everything has finally been rubber stamped on The Crazies front and things are rolling ahead.
Originally announced in 2005 with The Machinist writer-director combo of Scott Kosar and Brad Anderson attached, the movie was set up at Paramount in attempt to reach the 28 Days Later audience, a comparison that Kosar seemed to want to avoid. He told Dread Central at the time, "That's been a challenge from the beginning of the process of writing The Crazies; how to do a version of this that doesn't feel derivative, that feels fresh. The answer is the victims in this story, the townsfolk that are exposed to a biological agent that drives them all insane and makes them murderous. We are not portraying them as zombies. We are portraying them as realistic as possible… they are not zombies, they are people who were driven to madness as a result of this infection."
Did Kosar resist too much? Perhaps. No official explanation has ever been given for what exactly went down, but in May of 2006, writer Ray Wright was brought in to take over from Kosar while Anderson was quietly replaced — so quietly that on many message boards people didn't realize it had happened until the cast announcements started rolling out a year and a half later — by Sahara director (and son of former Disney head Michael) Breck Eisner. The only hint as to what happened comes from this Aint It Cool interview with Anderson in which he says that his involvement with The Crazies "just petered out, you know? They had a different vision of the project and I started to get hung up on a different project at the time and it just sort of fell apart."
Since then? Once you get past the automatic and obligatory "I hate all remakes" comments, the sentiment towards the project has been strong. Though not an A-lister Eisner is considered a solid director who is known to have a love and knowledge of classic genre film that few can match. Heck, the guy's been trying to get a remake of The Creature From the Black Lagoon off the ground for years now and anybody with a love for Creature can't be all bad, right? And then comes the casting: Putting solid character players like Timothy Olyphant and Radha Mitchell in the leads shows that Eisner is more concerned with quality performances than catering to the MTV audience, and that goes a long way towards soothing apprehensions. That Mitchell is quickly becoming a darling of the genre geek set — "Cool, I'm a fan of the totally hot Radha Mitchell." BruceL, Shock Till You Drop; "i LOVE Rhada. this is awesome news!" djblack1313, Bloody Disgusting; "This is turning out better than expected for a change. Hopefully it'll be a massive improvement on the shallow, juvenile DAWN OF THE DEAD remake." MelvinTheMopBoy, Aint It Cool — doesn't hurt either.
But, really, director and casting aside, the reason people really seem to care about The Crazies is the concept itself. Romero — who remains on board as an executive producer — was remarkably prescient with this one. Biological weapons released on a civilian population forcing a military response? Otherwise normal, fully-conscious people turn to murder and violence? The plot points of the 1973 fantasy seems tailor-made for today's six o'clock news. Says k4man at io9: "I was a kid living on base at Ft Dietrick at the time [of the original release]. I had no idea what was going on but I understood 'bad disease escapes Dietrick and turns people crazy.' I have no idea why my parents let me watch this. It still spooks me." DVD Drive In pushes it even farther, saying "THE CRAZIES is without a doubt Romero's most disturbing film." If Eisner can even approach the original, the re-made Crazies should be one of the best movies of 2009.
Read More