The Greatest, The Informers and In the Loop Already Generating Buzz for Sundance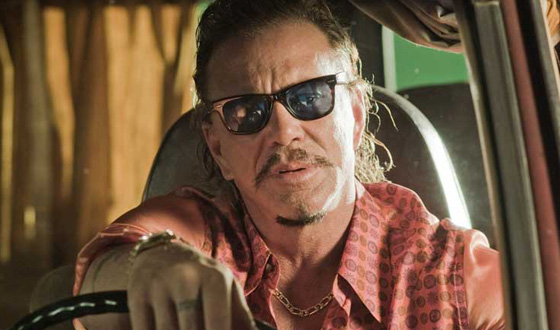 The Greatest, The Informers and In the Loop Already Generating Buzz for Sundance" width="560″/>

As the 2009 Sundance Film Festival prepares to get started, much of the buzz seems to be focused on trying to figure out just what kind of festival this year's will be. Festival director Geoff Gilmore himself published a piece on Monday about the state of independent film, and by extension, the festival. He observed: "It's not at all clear that a new generation will embrace festival attendance and exposure in the same manner of the last generation" and went on to wonder if the influence of festivals have waned.
In the meantime, many have observed that this year's Sundance may
well be akin to one of those rebuilding years sports teams have when
they've lost key player; there are fewer big films, fewer companies,
fewer journalists, and (probably) fewer deals likely to be made. But
it's also possible this off-year Sundance may wind up surprising
everybody. Certainly, as some advance screenings have proven, there are
a number of excellent movies — some big, some not-so-big — set to
premiere at the festival, and the sellers struck a positive tone in Variety
earlier this week. Maybe they're just happy because there are titles
with stars like Jim Carrey, Richard Gere, Pierce Brosnan, and Ashton
Kutcher premiering at the fest. Or maybe the movies are just that good.
Here are the narrative features that people are buzzing about already:
Bronson – Former Brit pretty boy Tom Hardy's performance as
"Britain's most violent prisoner" in this hyper-stylized film is
largely expected to be one of the breakout performances of the
festival. See the trailer here.
In the Loop – A Strangelovian satire about the run-up to the
Iraq War from the acclaimed British satirist Armando Iannucci and
starring (among others) James Gandolfini, recently left preview
audiences in stitches.
The Greatest – The deafening anticipation around Shana
Feste's debut feature, about a family trying to get over the loss of
their teenage son and starring Pierce Brosnan and Susan Sarandon, comes
mainly from the remarkable description of it written by Gilmore himself
in the festival catalogue: "This is one of the standout works of this
Festival and is as fine a debut as we can present." When a powerful
festival director puts things that directly, people listen.
The Informers – This adaptation of Bret Easton Ellis's novel
about Los Angeles in the 1980s, starring the now-hot-again Mickey
Rourke, Billy Bob Thornton, and Kim Basinger, got a big boost from a New York Times article this week,
even though the same article suggested that the movie, which is
apparently full of sex, may wind up being divisive. Really? Bret Easton
Ellis divisive?
Read More