Uncategorized
Flashback Five – The Sundance Movies That Made Hollywood Stars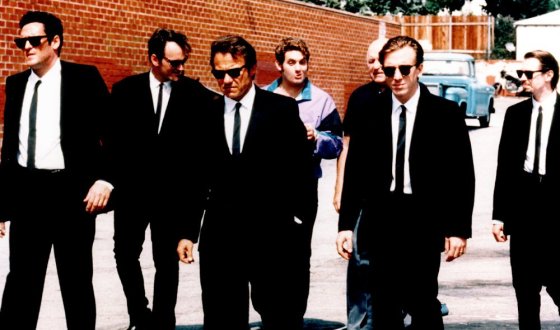 The 25th Sundance Film Festival starts in less than a week in Park City, Utah. Since its beginning, Sundance has been thought of as a launching pad for directors and writers (Kevin Smith, Steven Soderbergh, Quentin Tarantino). Looking back at the movies that have been screened at the festival, it's also surprising how many actors and actresses have turned Sundance acclaim into mainstream success. With that in mind, this week's Flashback Five looks at five Sundance performances that kick-started the careers of actors who went from being art-house names to household names.
1. Steve Buscemi, Reservoir Dogs (Sundance, 1992)
Buscemi had a host of credits in New York indies, movies by the Coen brothers, and bit parts in TV series before his supporting turn as Mr. Pink. After playing the loudest, unlikeliest member of Quentin Tarantino's not-so-merry brand of jewel thieves, Buscemi starred in big comedies like Airheads and thrillers like Rising Sun .
2. Hilary Swank, Boys Don't Cry (Sundance Institute Lab, 1997)
Boys Don't Cry didn't play the Sundance Festival — the Sundance Institute is where it was nurtured and coaxed to life. Swank went from movies like The Next Karate Kid and Sometimes They Come Back…Again (a straight-to-video Steven King sequel) to working with Christopher Nolan, Sam Raimi, and Clint Eastwood and winning two Oscars. Would Swank have been approached for Million Dollar Baby if it weren't for her performance in Boys Don't Cry? Probably not.
3. Jon Heder, Napoleon Dynamite (Sundance, 2004)
Whether you love or hate Napoleon Dynamite (I'm somewhere in the middle), you have to marvel at how it took the lanky, husky-voiced Heder from Idaho to Hollywood. Napoleon Dynamite catapulted Heder into animated films (Monster House, Surf's Up) and parts alongside Mark Ruffalo ( Just Like Heaven ), Billy Bob Thornton (School for Scoundrels), and Will Ferrell ( Blades of Glory ). As the man himself would say, Gosh!
4. Michelle Rodriguez, Girlfight (Sundance, 2000)
The Fast and the Furious franchise, multiple seasons on ABC's cult hit Lost, a co-starring role in James Cameron's long-awaited Avatar: for Michelle Rodriguez, it all started with Girlfight, writer-director Karyn Kusama's story of closed fists and open feelings. Girlfight won Rodriguez a flurry of awards, with good reason — her strong, sensitive, and winning portrayal is the heart of the movie.
5. Owen Wilson, Bottle Rocket (Sundance Shorts Program, 1993)
Wilson may be topping the box office right now with Marley & Me, but the acclaim the then-thirteen-minute short Bottle Rocket received at Sundance, in 1993, is where it all began. Wilson and co-writer Wes Anderson would later make it into a feature. Much like Buscemi, Wilson became a shot in the arm for big-budget movies looking for a little life ( Armageddon , The Haunting ), but, unlike Buscemi, he then became a leading man in Hollywood fare like I Spy and Shanghai Noon .
Honorable Mentions
1. Go-to child star Abigail Breslin and comedy power player Steve Carell both got a boost from their standout work in the 2006 Sundance sensation Little Miss Sunshine .
2. Ashley Judd took her career to the next level thanks to her performance in 1993's Ruby in Paradise .
3. Long before opening The Notebook , Ryan Gosling's turn as a self-hating Jewish neo-Nazi in The Believer (2001) made him a rising star.
4. Vera Farmiga may be familiar to you from The Departed and the updated Manchurian Candidate , but her searing performance as a mother and addict in the bleak 2004 award winner Down to the Bone was what lead to her work with bigs like Martin Scorsese and Jonathan Demme.
5. Amy Adams had a string of TV roles and some nice moments in Catch Me If You Can , but the 2005 hit Junebug earned her an Oscar nomination — and got her name on the A-list.
Read More